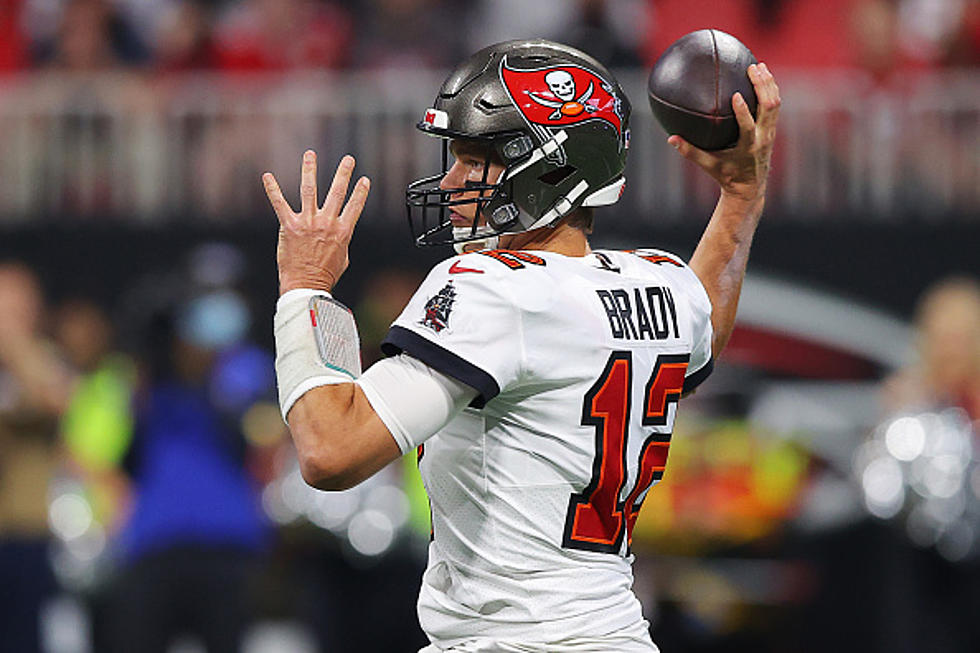 Bills Fans Will Have To Put Up With Tom Brady After Retirement
Getty Images
My first football memory in regards to the Buffalo Bills was the Music City Miracle (aka: Home Run Throwback).
Yes, I grew up watching the 17-year playoff drought. It was just the fact I was born at a bad time for a Bills fan. My childhood consisted of Rob Johnson, Drew Bledsoe, J.P. Losman and Trent Edwards.
That also means Tom Brady tormented my childhood. Literally, my first full season watching the Bills was Brady's rookie season. Tom Brady has been in the NFL my entire football watching life.
Bills fans were thrilled when he left the New England Patriots for the Tampa Bay Buccaneers in 2020. Brady proceeded to win his seventh Super Bowl with Tampa Bay, but at least he was out of the division.
We all thought Brady was out of the NFL, finally, when he retired in February. That lasted roughly five weeks, as Brady returned in March at the age of 45.
Maybe Brady lasts one more year. Perhaps it's 2-3 more seasons. However, when Brady finally retires (for good), Bills fans and NFL fans will still have to watch him every Thursday and Sunday.
It was announced on Tuesday that Brady will officially join FOX Sports as their top analyst for their games once he retires as a player.
Joe Buck and Troy Aikman left FOX for ESPN, so Brady will join the top crew for the NFL on FOX.
Brady will become the highest-paid analyst in the NFL. His season salary will be $20-25 million.
Well, at least it's FOX, so mostly NFC games…
Tom Brady Was Intercepted By These Buffalo Bills [LIST]
Tom Brady officially called it quits. He is a list of every Buffalo Bills player who intercepted him during his Hall of Fame career.
Predicting The Buffalo Bills 2022 Schedule
Here's a very early guess on what the 2022 Buffalo Bills schedule will look like.
CHECK IT OUT: 100 sports records and the stories behind them