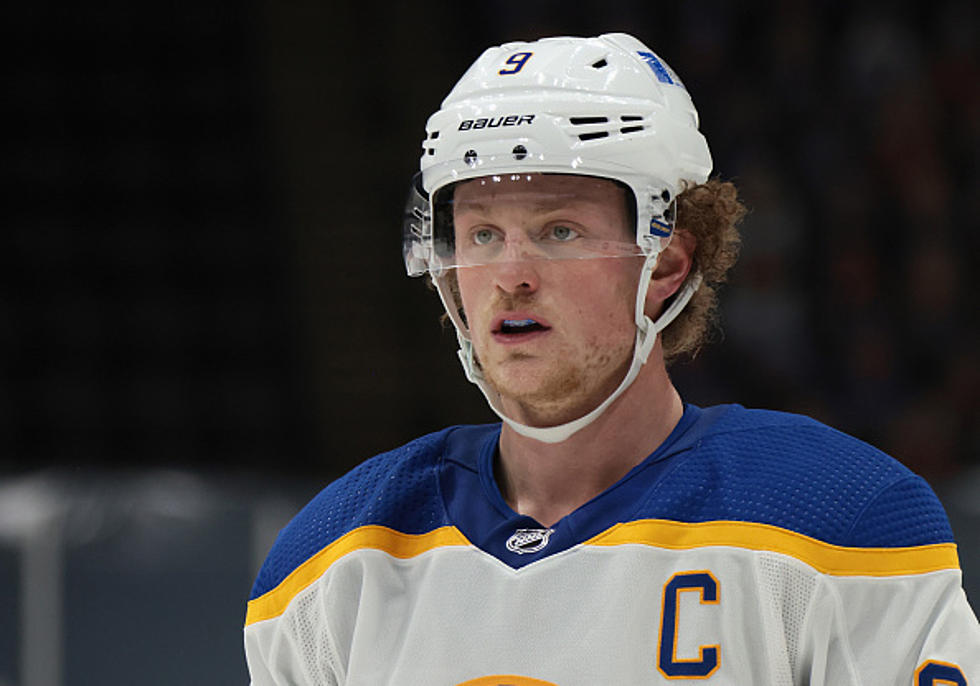 Top NHL Insider Says Buffalo Sabres Captain Jack Eichel is Getting Traded
Getty Images
The Buffalo Sabres just wrapped up one of the worst seasons in franchise history, finishing dead last in the entire NHL and have now missed the postseason for a decade.
All Buffalo Sabres fans are wondering the exact same question: "is Jack Eichel getting traded?"
Even though a trade hasn't happened just yet, it appears there will be a trade involving the Sabres best player and one of the best players in the entire NHL.
TSN NHL insider Darren Dreger was a guest on sports radio WGR550 on Friday and said that "for him, it's a foregone conclusion, Eichel is getting traded."
For those who don't know Dreger, he's pretty much the Adam Schefter of the NHL. What he says usually happens and is always ahead of breaking news within NHL circles.
The first round of the NHL Draft will be held on July 23rd, and it's reasonable to assume a trade involving Eichel will happen before that date. That leaves a month for Sabres general manager Kevyn Adams to reach an agreement on a trade and it's very important that Buffalo gets back the most for Eichel.
The Sabres have also had rumours swirling around them that other players could be on their ways out, such as Sam Reinhart and Rasmus Ristolainen. They also are in the process of trying to hire a new head coach.
Interim head coach Don Granato seems like a prime candidate to get the job full time, but the Sabres have also interviewed Rick Tocchet about the position.
I think Granato would be a fine choice, since the team is clearly in a strip down and rebuild process and the team played much better when Granato took over midway through the season. He can be a bridge, perhaps, to when the team can finally start winning again or maybe earn the right to see that process through.
Whatever happens at KeyBank Center between now and the NHL Draft remains to be seen, but one thing's for sure, it will be a very busy next four weeks for general manager Kevyn Adams.
CHECK IT OUT: 100 sports records and the stories behind them