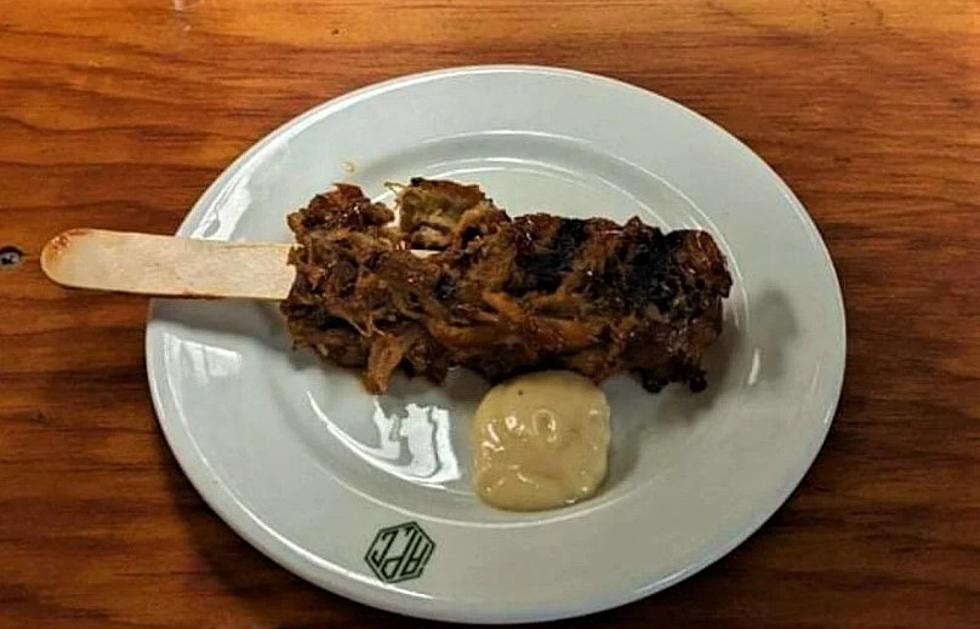 Weirdest Food On Any Menu in Western New York
Credit - Facebook/Pressure Drop Brewing
We all like going out to the bar, and having a bite while we suck down a pint...or six...of our favorite brew.  But every now and then, you'll come across an item on a menu that just makes you go hmm.
If you have ever traveled west of the Mississippi, there's a good chance that you've seen Rocky Mountain Oysters on a menu.  If not, do not be fooled by their name, because they are in no way, shape, or form oysters.  They are actually deep-fried bull calf testicles.
When I lived in the south, it wasn't uncommon to see Frog Legs, Alligator, or Pickled Chicken Feet on a menu at your local pub.
Turns out here in Buffalo, there are a few items that will also make you turn your head.  The latest has shown up on the menu at Pressure Drop Brewing.  The Brewery, which started in Buffalo's Old First Ward and now has a tasting room at 1672 Elmwood Avenue in Black Rock, has added a new item to its menu.
The "Porksicle" has been added to the menu at Pressure Drop, and we can't wait to try it.  We all have fond childhood memories of popsicles.  The frozen ice on a stick is a summertime staple in these parts.  But when you're at the bar, sucking down an IPA, the icey version just wouldn't work.  The solution?  Meat on a stick!
The Porksicle is beer-braised pork shoulder, char-grilled in BBQ sauce. You get two of them for $7.00, and they come with a side of garlic aioli for dipping.
The grand opening of the Elmwood location is this Friday, April 22nd. They will be open Wednesday through Sunday weekly.
Drink At 9 Of The Old Amazing Bars In Buffalo
Dive Bars of Buffalo
Here is A Tantalizing 6 pack of Winter Buffalo Beers