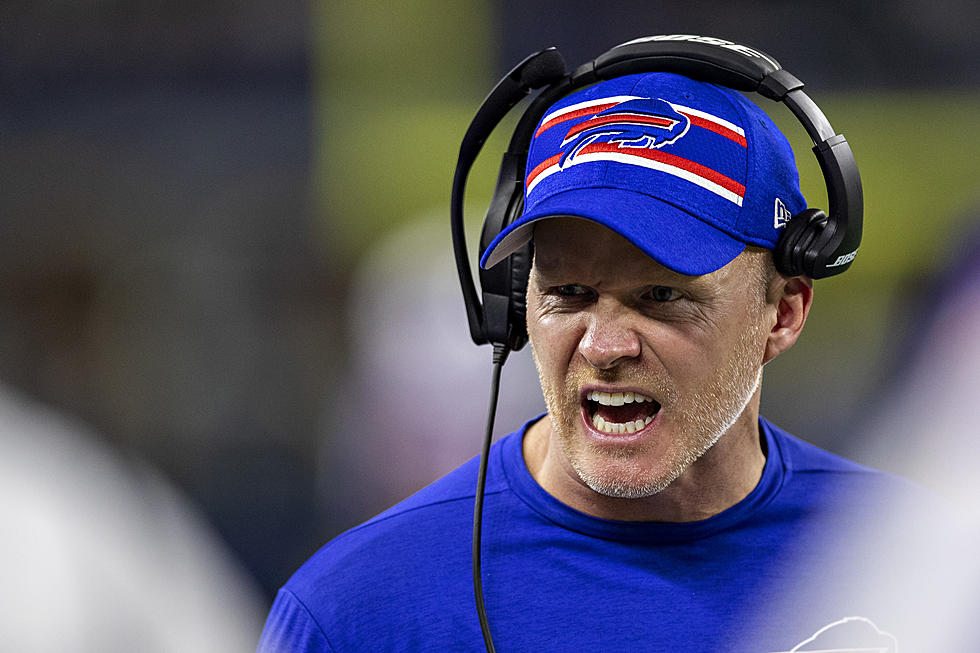 Would Super Bowl Win Make McDermott The Best Bills Coach?
Getty Images
Would a Super Bowl Win Make Coach Sean McDermott The Best Bills Head Coach in History?
Buffalo has been hungry for a Super Bowl championship, even before the '90s when they infamously lost four straight Super Bowls. 
This may be our year! I know it seems like we say that every year, but it looks more than promising. Coach Sean McDermott has led the Buffalo Bills to the NFL Playoffs back to back seasons, and people have started to wonder if a Super Bowl championship win will automatically dub Coach McDermott as the greatest Buffalo Bills coach of all time.
Not everyone agrees.
See some of Western New York's top responses in a thread that recently went viral online.
[THREAD] If McDermott takes this Bills team to the Super Bowl, and ultimately wins it, will he instantly become the best Head Coach in Bills history?
A Reddit thread began circulating on social media, and the subreddit has a variety of responses.
Best 20 Bars in Western New York to Watch The Bills' Playoffs Games
If you're looking for the best place to watch the Bills' journey through the playoffs, look no further than this list of the best 20 bars in Western New York that always make Bills game day extra special.
Top 40 Winter Restaurants in Buffalo
The best winter restaurants in Buffalo and Western New York.
This Crazy Thing Was Found In The Middle Of The 190 In Buffalo
You won't believe what I ran into in the middle of the 190 southbound.