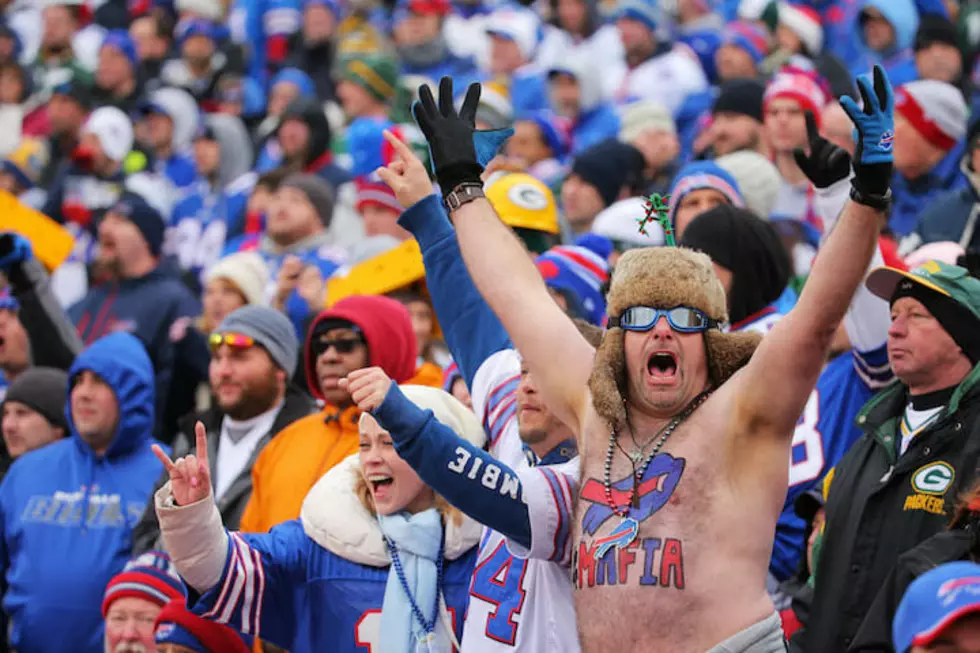 Did You See This Unique Bills Mafia Parade Near Tampa Bay?
Getty Images
You have heard of Bills Mafia – the legendary hosts of all-things tailgating and the tales of jumping through tables (that may or may not be previously lit on fire), but now we have another epic story under our historic belts.
The reigning Super Bowl Champions took on our Buffalo Bills in a nailbiter that went into overtime and threatened the Buccaneers' undefeated streak at home. And if you thought that 1,200 miles was too far for Bills' fans to travel for the game, then you have never met a true member of the Bills Mafia. 
Might I remind you that we are the fanbase that turned Nashville into NashBills?
The Bills mafia is unlike any other fan base in the NFL or even in other sports leagues, and this is just one of the many reasons why.
Every other fan base may say, "1,200 miles is too far to travel for a game," and if there were a few committed fans that decided to go the distance for their home team, I doubt that anyone would hold a boat parade while being that far away from home.
Yep, you read that right. A boat parade was held by some members of the Bills Mafia.
The pictures below are from the Bills Mafia boat parade in Madeira Beach, Florida, just outside of Tampa Bay. 
13 Pictures of The Bills Mafia Parade Near Tampa Bay
Here are 13 pictures of the Bills Mafia parade that stormed the waters in Madeira Beach, Florida, just about 25 miles away from Tampa Bay.
The Buffalo Bills are back at Highmark Stadium against the Carolina Panthers on Sunday, Dec. 19 with a start time of 1:00 pm. There's no doubt that the Mafia will show up loud and proud.
Although the Bills may have lost on Dec. 12 to the Tampa Bay Buccaneers, there is still a fairly good chance that the Buffalo Bills will secure a spot in the playoffs.
The Bills 2022 Opponents We Know Right Now
Here's who we know the Bills will play at home and away in 2022.
Wind Damage in Buffalo, NY Pictures
Wind Damage in Buffalo, NY Pictures
Best 20 Places To Propose In Western New York
In Western New York, there are a lot of adequate (and safe) places to propose that avoid a big crowd, which is great if you are planning to propose but you are unsure how your significant other will react.
Whether your relationship is relatively new and your partner may not be as sure as you are, or your potential fiancé gets nervous around crowds, here are 20 places to consider proposing in Western New York.