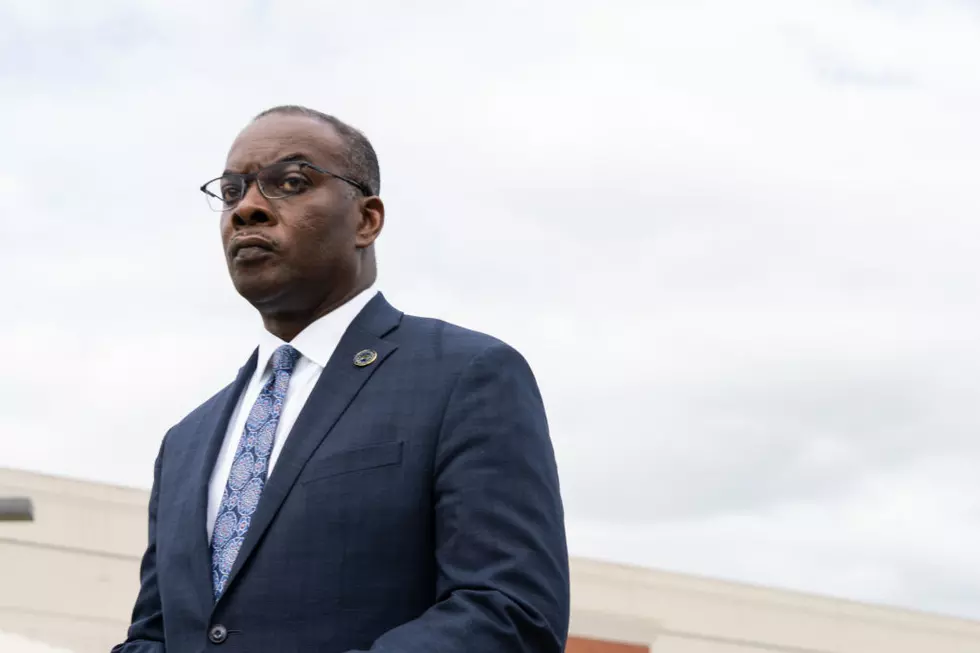 Buffalo Mayor Brown Pleads With Congress To Act On Gun Violence
Getty Images
Buffalo and Western New York have been going through the motions and steps to begin putting the pieces back together in the aftermath of the domestic terrorist attack that happened on May 14, 2022, that took away ten lives.
Since the shooting tons of public and private resources have come into the area to try and help mitigate the damage that was done to the community.
Listen To Ed-Nice Every Monday Through Friday At 10 AM on Power 93.7 WBLK
In addition to the financial resources that have come into the City, there has also been a community and political push to make changes to gun policy in New York State and in the entire country.
In addition to the new gun laws that New York State passed earlier this month, Congress recently passed the Bipartisan Safer Communities Act which represented the most significant change to federal gun laws in more than 20 years. The passage of that law was added by many Buffalonians who have appeared before Congress since the shooting.
Now you can add Buffalo Mayor Byron Brown to the list of people who have pleaded with Congress to do something about gun violence in our communities. Mayor Brown testified before the House Financial Services subcommittee on Tuesday, July 19, 2022, on the long and short-term financial impacts gun violence and mass shooting have on communities like Buffalo.
I don't think it is fair that my community of buffalo and other communities across the country that have suffered these mass shootings have two bear the financial burden of those shootings. I think gun companies, gun manufacturers do have a role to play, and I think it is important for there to be liability on the part of gun manufacturers for these terrible crimes that continue to play themselves out across the country. As members of congress have stated today, over 340 mass shootings in this country this year alone. The financial consequences are devastating to communities, and I believe that gun manufacturers do have a role to play. They should supper liability for these crimes that are being committed in our communities.
-Byron Brown, Mayor of Buffalo
Many believe that the perpetrators of gun violence shouldn't be the only ones held responsible for shootings, and that gun dealers and manufacturers should also be held financially accountable for the actions of those who use them.
Do you think that gun dealers and manufacturers should pay damages for gun violence?
These 7 Prisons Are The Most Violent In New York State
New York released a
report
with the most recent number of violent assaults on inmates in state prisons. There were 134 inmate deaths noted in the report, although it doesn't break down the prisons where each death occurred or who caused them. Here's a look at some of the general violent incidents reported for 2020, which is the most recent data reported by the state. Compared to 10 years ago, inmate assaults have almost doubled. In 2011 there were 666 and in 2020 there were 1,205 reported. These numbers do not include inmate assaults on staff members. Overall, the number of unusual incidents includes things like assaults, deaths, accidents, sexual misconduct, and disruptive behavior.  According to the state,
"The number of unusual incidents has increased 132% from 5,980 in 2011 to 13,870 in 2020. These higher incident numbers were largely due to increases in assaults on incarcerated individuals (+81%), assaults on staff (+86%), contraband (+130%), disruptive behavior (+372%), and staff use of weapons (+1,035%)."
In 2020, 1,836 weapons used to cut or stab, including ice picks, razor blades, can lids and shanks were discovered in state prisons around New York.
City of Buffalo Summer/Fall 2022 Bulk Trash Schedule
Got Trash? Here's a chance to toss it for free
The Most Expensive House For Rent In Buffalo
Check out this huge house that's available in one of Buffalo's best neighborhoods