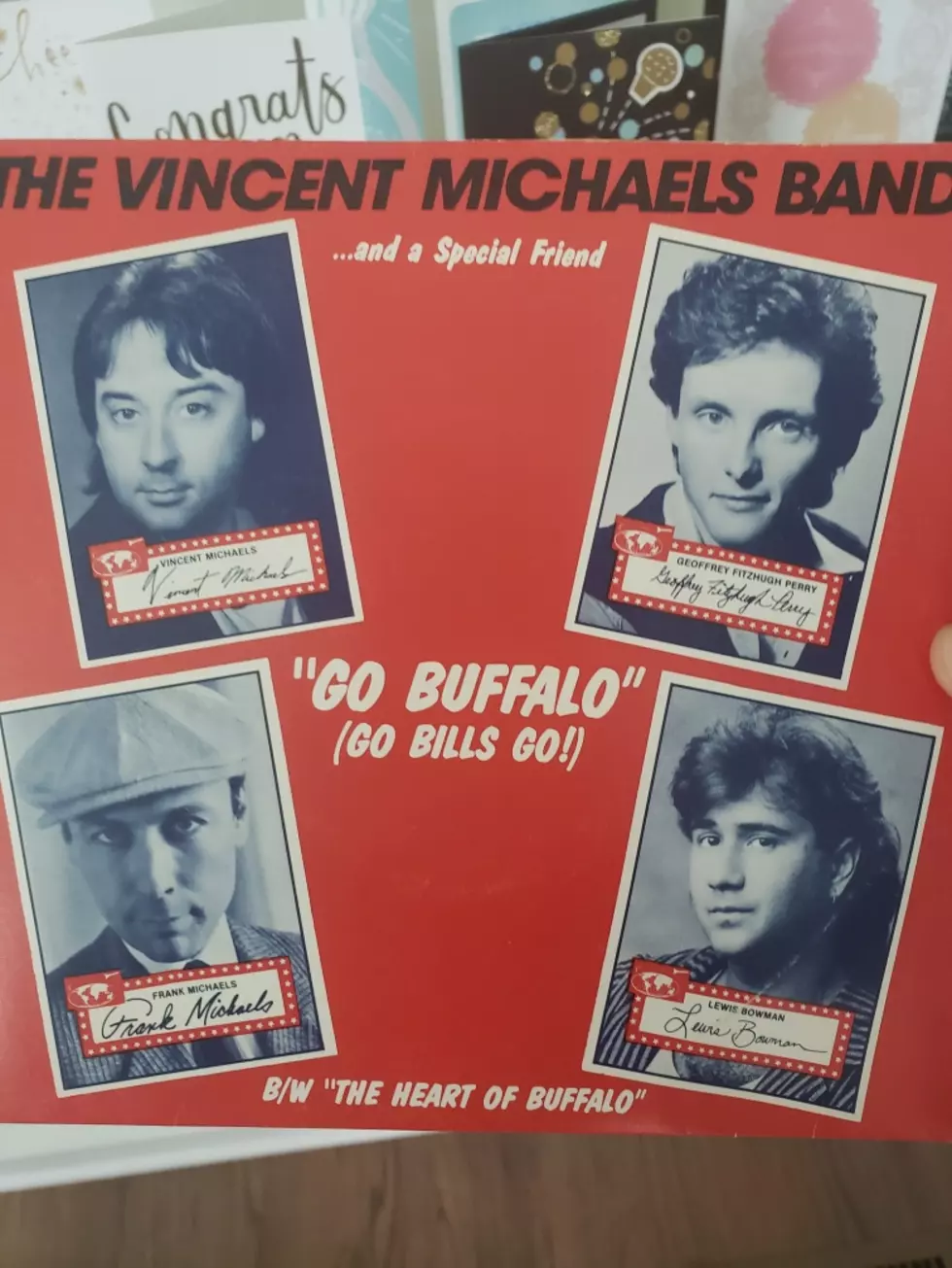 Does Anyone Remember This 'Bills Song'?
TSM
Things were so different yesterday for the home opener. Since we couldn't go to the game, there were a lot of parties in the driveway or backyard set up under tents. The rain didn't stop everyone from going outside and tailgating.
Enter your number to get our free mobile app
It stunk that we weren't able to hear the Shout song in real life....and honestly, we could barely hear it on the TV. But, it got us talking about if there was a song BEFORE the 'Shout' song. Everyone in the house had mixed reviews and my one buddy said that he had just received some old 45's from his dad for his record player and one of them was popular back in the 80s apparently? It was called "Go Buffalo (Go Bills Go)" and it was familiar to some people and I couldn't believe that I had never heard it before.
The "Go Buffalo (Go Bills Go)" was made popular by the Vincent Michaels Band in Buffalo. Have you ever heard of this song?
Actually, Vincent Michaels was honored and inducted in the Buffalo Music Hall of Fame in 1987. "Throughout the 1980s, Michaels led the Vincent Michaels Band with synth-pop keyboard mastery. Today, he sells high-tech musical electronics across the country and periodically performs in a songwriters' showcase", according to the Buffalo Hall of Fame website.
Check out the tweet below and see if you have ever heard the song before. The Rockpile Report offered a suggestion as to where it came from. Apparently, the 'Shout' song was costing owner Ralph Wilson some cash, so they put local Western New York bands up to a challenge to come up with a song. See his suggestion below!
8 Throwback Buffalo Bills Collectibles