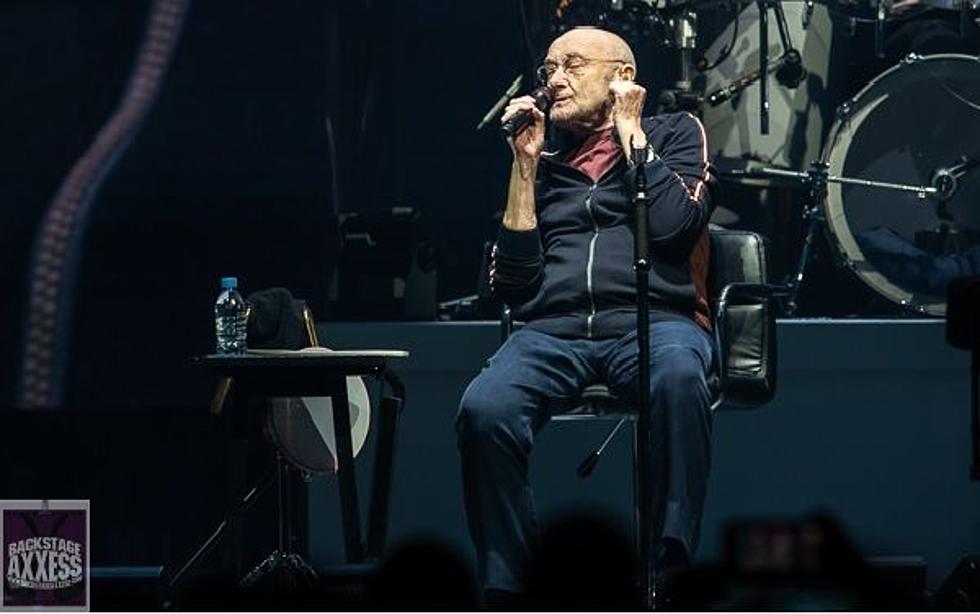 Genesis: The Last Domino Tour In Buffalo (Photos)
David "Gus" Griesinger CEO/Artist Relations of BackstageAxxess
They say that all good things must come to an end, and if you are a fan of Genesis The Last Domino Tour came through Buffalo Saturday, November 27, to a fan capacity of around 10,000 fans. And by all accounts, this will be the last tour for the band that consists of Mike Rutherford, Tony Banks, and Phil Collins.
Frontman and, in my opinion, the face of the band Phil Collins performed but not from sitting behind the drum set. His son Nic Collins had those duties. Similar to how Eddie Van Halen enlisted the talents of his son Wolfgang to accompany Van Halen for their last tour.
My friend, David "Gus" Griesinger was at the show and he holds many titles. Gus is the CEO/Artist Relations of Backstage Axxess, photographer, and writer for Buffalo Night-Life Weekly. He is also a contributor to Goldmine Magazine and Townsquare Media.
He wears many hats and owns many cameras, so it was no surprise he was at the show, taking it all in. He shared some pictures (see below).
Full review and setlist can be found at BACKSTAGEAXXESS by clicking HERE
Genesis Last Domino Tour Buffalo
Famous Musicians You Didn't Know were from New York State
Goo Goo Dolls