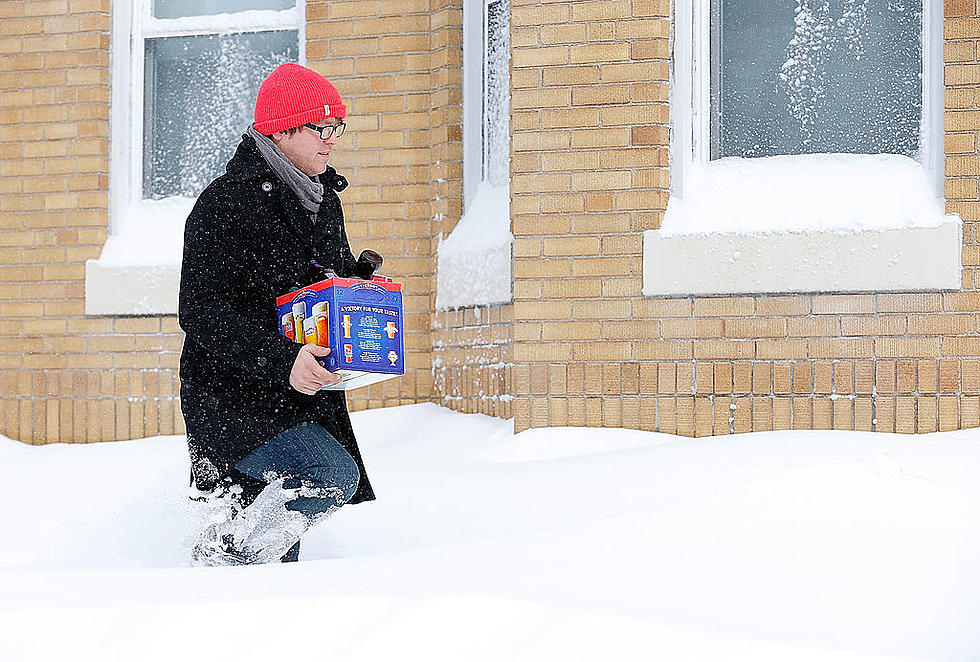 Here is A Tantalizing 6 pack of Winter Buffalo Beers
Getty Images
Somewhere, around midnight last night, Mariah Carey crawled out of her Christmas Cave, and kicked Halloween square in its Jack-0-Lanterns, effectively bringing the fall season to an end.
But let's face it, fall and Halloween were over before Halloween even actually happened.  I went out to the store on Saturday, make that three different stores, searching for some last-minute additions to our family's Halloween costumes, and in each and every store all signs of Halloween had been wiped from the shelves, and Christmas Trees, lights, and more had taken their place.  Man, that Jack Skellington really got his way.
So, as we officially say goodbye to fall, and usher in the winter season, the good news is, Winter Brews are just around the corner. So as the winter weather starts to creep into Western New York, here is a 6-pack of local Buffalo brewed beers that will be sure to wet your whistle, as the Bills gear up for a playoff run, that hopefully ends with a Lombardi Trophy being hoisted high in the air at S0Fi Stadium in Los Angeles come February.
Now, I am far from what many would consider a "Beer Expert", so don't go being all judgy on my list.  These are beers, that I personally dig the flavors of, and think that you will enjoy as you try to escape the manic screams of Mariah.  From stouts to ales, this list is sure to have something that will tickle your fancy.
So get ready to hunker down with 6 of the best winter brews Buffalo has to offer.
Here is A Tantalizing 6 pack of Winter Buffalo Beers
Top 10 Sports Bars In Buffalo
Looking for a place to watch the Bills' games this year? Check out the Top 10 Sports Bar in Buffalo according to Yelp!
Bizarre Bars
If you are looking for the unique and unusual bars and restaurants, we found them for you.