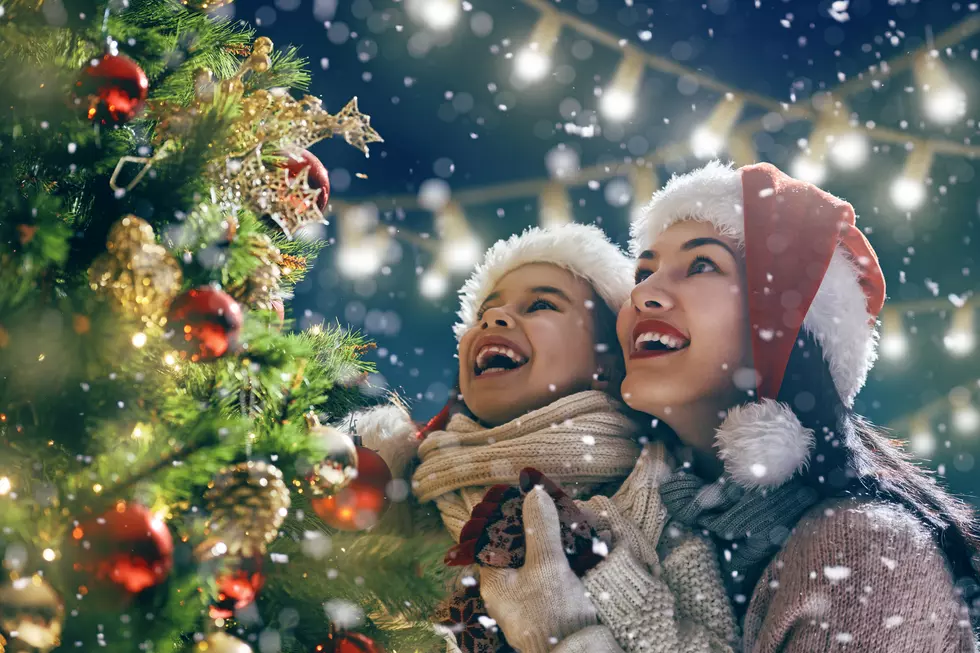 Lewiston May Be The Most Festive Town In Western New York
Choreograph
The most festive town in Western New York this weekend is Lewiston, and if you are using this weekend to kick off the holiday season, drop by Lewiston's Christmas walk.
There is a lot planned for this weekend, including boutique shopping, an open house with children's events, and more in the historic village of Lewiston. 
The special Christmas events kick off Thursday, Dec. 2 with the annual holiday market, but the fun continues throughout the weekend, ending with the Lewiston Electric Lights Parade on Sunday, Dec. 5 at 5:30 pm. 
Storefronts are decorated and window displays are out, making Lewiston feel like the heart of Christmas! Don't forget to bring your letters to Santa because you will be able to send your letter at the holiday celebration this weekend, and then you can take a photo at the Lewiston Wreath (a staple every year).
You can see the full schedule of events below.
Thursday, Dec. 2
~Businesses are Open (hours vary).

~Holiday Market 4pm - 9pm (Brickyard Brewing Company)

~Lewiston Holiday Market at the Brickyard Brewing Company

Everyone's favorite indoor holiday market is back at the Brickyard Brewing Company! 

Details can be found here

! Presented by Willow Consulting.
Friday, Dec. 3
~Businesses are open (hours vary). 

~Village Tree Lighting 7pm  Academy Park Bandshell

A tradition of lighting the Holiday Tree and entertainment.  Performances will include live music and dance performances from Lewiston Dance Center and St. Peter School Choir.  Treats from the Lewiston Library.  For more information call 716-754-1990
Saturday, Dec. 4
~Santa's elves arrive with SkyDive The Falls! Watch as they descend and greet Santa!  Join us as we promenade down Center Street! (weather permitting)

~Santa to greet Children at the Bicentennial Peace Garden from Noon - 4pm

~Hana Center Martial Arts and Yoga (CVS Plaza, Lewiston) Will be handing out "take and make" ornament kits from Noon – 4pm. Come grab an ornament kit and then take it home to make a cute Christmas decoration to keep or gift. 

~Lewiston Choraleers will be singing Christmas carols and other holiday music on Saturday, December 4, from 1 to 2 p.m. in front of St. Peter's RC Church on Center Street

~The Pottery at Stella Niagara (4421 Lower River Rd, Stella Niagara)

~Visit "The Pottery" at Stella Niagara for the best selection of unique and handcrafted items created by Sr. Carolyn Fisher.  Many items have been crafted especially for the upcoming holiday season.  The studio will be open on Saturday 12/4/21 ONLY from 11am - 4pm.  Appointments can be made by calling (716) 754-4311 ext 9-651#.  Face Masks Required.

~"Tune it Up" String Trio at Orange Cat Coffee Co. (703 Center Street, Lewiston). NOON. Enjoy live music with Jack, James and Liam performing holiday music.

~Celebrate Wilson Presents Cobblestone Christmas (Young Street, Wilson, NY) Food & Craft Vendors, Shopping, Wagon Rides 4pm - 8pm. Lighting of the Martin Park at 7pm. Christmas House Decorating Contest - register at

1858wilson@gmail.com

.

~All Dolled Up Beauty Bar

(421 Center Street)

~Visit with Disney's Frozen Princesses Elsa & Anna from 11am - 3pm. 

~Deal Realty

(451 Center Street)

~Please join us for refreshments and Christmas Craft for the kids!

~Howard Hanna Real Estate

(505 Center Street)

~Open House from 11am - 2pm serving hot chocolate and snack. Caricatures by Sal Anello 11am - 1pm. Frosty the Snowman will be here too!

~What's the Point Ministries

(409 Plain Street)

~We will be celebrating the season with an afternoon of Christmas Carols with coffee and cocoa. At 2pm,

 Lock City Soun

d will perform their annual Christmas concert with Drew Burke as the Director.
Saturday / Sunday, December 4th & 5th
Sunday, Dec. 5
~Complimentary Carriage Rides are available on Sunday, December 5th  from 12:30pm - 3:30pm.  Drop off and pick up is in front of Northwest Bank, 500 Center Street. 

~Hunt Real Estate, ERA

(716 Center Street, Lewiston)

Hot Apple Cider and Coloring Pages w/Colors. 3:00 pm - 6:00 pm.

~Sanborn Farm Museum

(2660 Saunders Settlement Road, Sanborn)

Carol-Sing-Along. 2 pm - 4pm. Hors d'oeuvres and eggnog. Call (716) 731-5982 or (716)957-4851 for more information.

~Lewiston Christmas Lights Parade

Sunday, December 5, 2021  5:30pm Center Street
"Home Alone" Home Up For Rent On Airbnb
Spend the holidays in one of the most famous Christmas movie homes in history
Best 13 Places Where You Can Find Bills Gear For The Holidays
Here are the best 13 places where you can find the perfect gift for your loved ones -- Bills gear!
31 Things That People Who Love Christmas Do In WNY Every Year