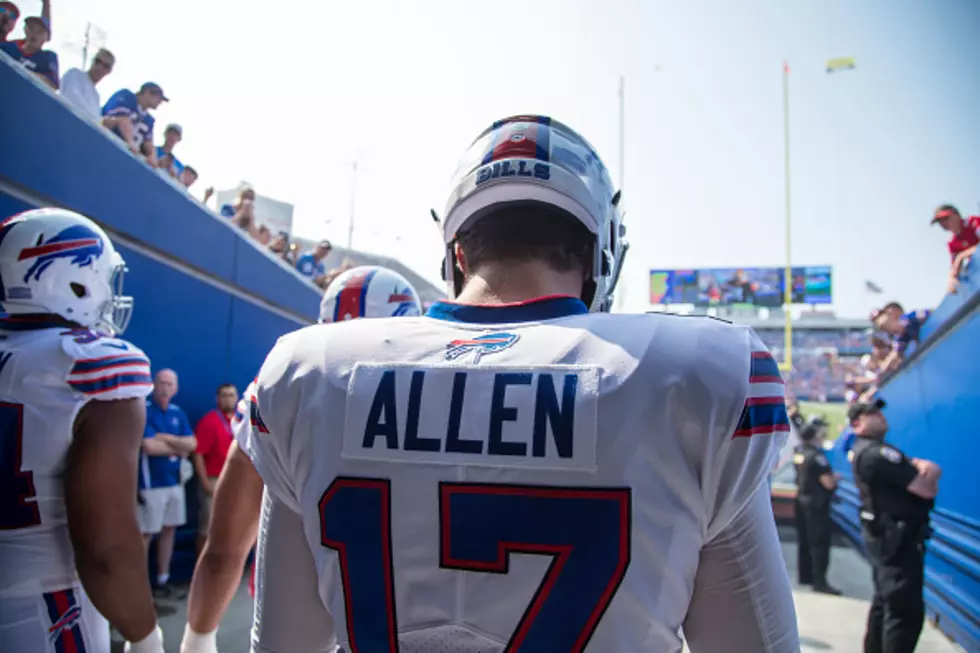 Look at This Josh Allen Christmas Sleigh Someone Made in West Seneca
Getty Images
This is great!
If you are going to grab the kids and drive around looking at Christmas decorations, you usually would go to some of the hot spots, right? Stony Brook Shines in Lancaster, the 'Hilltop House' in East Aurora, the massive Christmas spherical tree in North Buffalo are some of the big attractions. But, if you drive past this house, you are going to get pure joy out of this.
One guy who lives over in West Seneca on Morris Crescent made one of the coolest Buffalo Bills/Christmas decorations we have seen. Josh Allen and Cole Beasley (and his hair flowing in the wind) is being pulled by a sleigh on the front lawn of the home.
If you missed it the past couple of days on social media you may have seen all of the backlash from Bills fans over the comments made by ESPN personality Dominque Foxworth. Here is what he said, according to Outkick.com and his podcast:
"I am fully aware that I have biases. And my biases are not based on Josh Allen. It's based on the people that are defending Josh Allen. I would be 100 percent lying if I said that when Josh does something dumb, a little part of me doesn't get happy. And it's not because I don't want Josh to succeed," Foxworth said.
"It's because the people who are telling me that Josh is the second coming and Josh is better than everybody are people with American flags and dogs and skulls and crossbones. … If you go just take a dip into their tweet history, it's some really concerning retweets and likes. … It's not about Josh.
As you can imagine, the Bills Mafia is up in arms over this guy and his comments. Then after getting called out by some Bills players as well, it seems like he oddly changes his tone? Either way, let's just go the distance to the Super Bowl and shut the guy up.
TACKLE THESE: Check Out the Best Uniforms In Each NFL Team's History