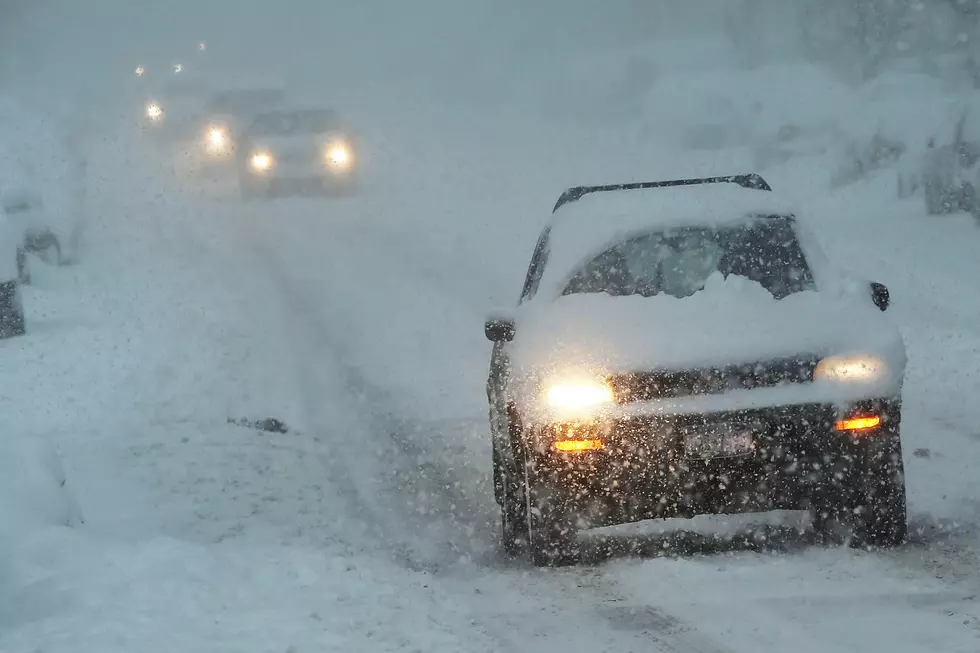 Nearly A Foot Of Snow Could Hit Western New York For Thanksgiving
Spencer Platt
It's that time of year, where Western New York becomes covered with a blanket of snow, but you would hope it's not this much at once, especially during the holidays.
If you are someone who likes to procrastinate on gathering the necessities for Thanksgiving dinner, you may want to plan ahead and start shopping for that turkey now. I doubt you would want to shovel a foot of snow out of your driveway just to grab the cranberry sauce you forgot.
A widespread snow storm is projected to sweep through Western New York and neighboring Pennsylvania territory, with the possibility to hinder travel plans in the 24 hours before Thanksgiving dinner.
The Southern Tier routinely receives the most snow, considering that the lake effect has the strongest effect in this region, but that is not the only region in Western New York that will be affected with snow during Thanksgiving weekend.
Snow Expected In These 16 WNY Towns for Thanksgiving
Thanksgiving weekend is one of the most anticipated travel days of the year, but these 16 towns in Western New York are expected to get the most snow for Thanksgiving.
To see the full weather forecast map, thanks to Mike Cejka at WIVB Channel 4, see below.
For the rest of this week, it's actually going to be warmer. Meteorologists in Western New York predict temperatures to peak up to 60 for Wednesday, Nov. 17, 52 is the high for Thursday, Nov. 18 with a few rain showers, and expect the cool fall breeze to return on Friday, Nov. 19, along with temperatures dropping to the mid 40s.
10 Restaurants That Will Be Open On Thanksgiving Day
Don't feel like cooking this Thanksgiving? There are some places that will be open on Turkey Day.
7 Christmas Gifts Perfect For Buffalo This Year
Here are the perfect seven gifts for Buffalonians this Christmas.
20 WNY Restaurants That Should Be Way More Famous
These Western New York restaurants should be way more famous around Buffalo.