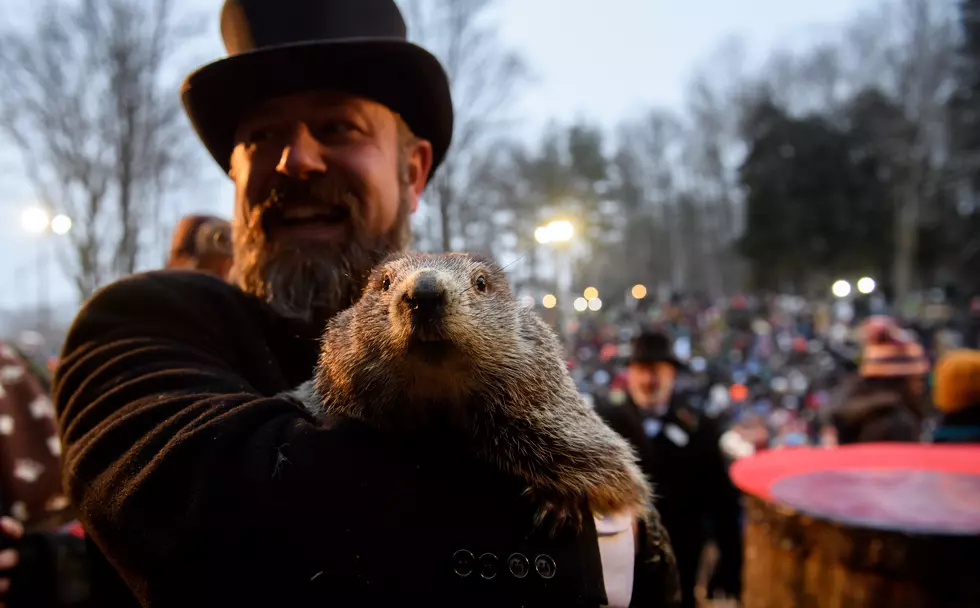 Punxsutawney Phil Is A Wanted Groundhog – Police Issue Warrant
Getty Images
Punxsutawney Phil's prognosticating days may be coming to an end.  After claiming an early spring, police have decided it may be time to bring him in.
Is the famous groundhog a fraud?
That's what police in Cheektowaga are claiming.
Where is spring???  It looks as though this weekend is going to still have some pretty extreme weather.  While they've been forecasting warmer temperatures, it looks as though it's going to bring extreme wind along with it.
...HIGH WIND WARNING IN EFFECT FROM 11 AM TO 11 PM EDT SUNDAY...

The National Weather Service in Buffalo has issued a High Wind
Warning, which is in effect from 11 AM to 11 PM EDT Sunday.

* LOCATIONS...Niagara, Orleans, Monroe, Northern Erie, and
  Genesee counties.

* TIMING...From late Sunday morning through late Sunday evening.

* WINDS...Southwest 20 to 30 mph with gusts up to 60 mph.

* IMPACTS...

PRECAUTIONARY/PREPAREDNESS ACTIONS...

High winds of 58 mph or greater will make driving difficult and
could result in property damage, including downed trees and power
lines. Scattered power outages are expected. Home owners should
secure loose objects.
Good luck Punxsutawney Phil...they're looking for you!