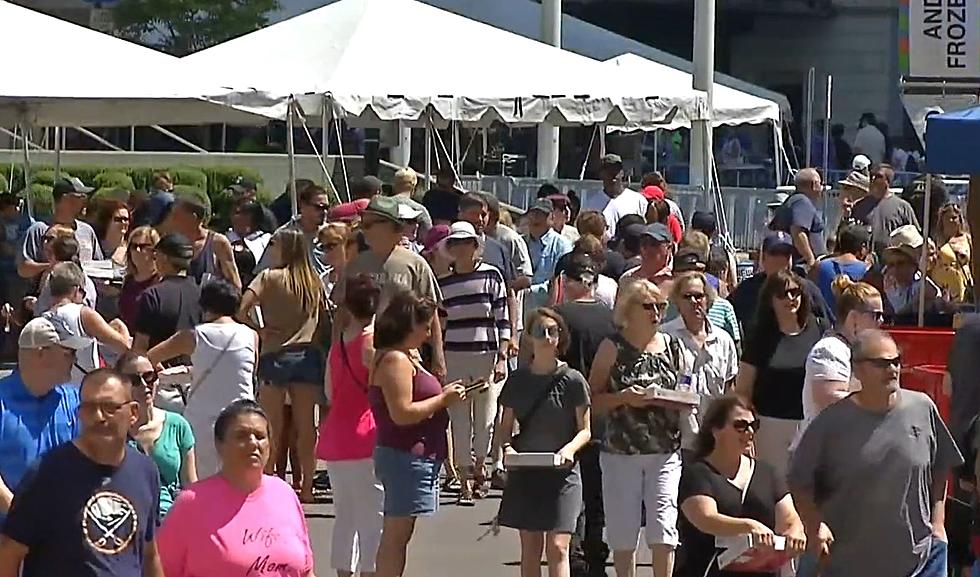 Queen of Heaven Carnival is back
Photo Credit: WIVB-TV
So many festivals so little time. The Taste of Buffalo is happening this weekend (July 10/11) but so is The Queen of Heaven Carnival is back after taking a break (like everyone else) last year. It will be the 40th anniversary of the fest and the people of West Seneca can not be happier.
WGRZ reports that games, food, sweets, treats, and the iconic beer tent will all be up and rocking. Actually, if you bring back your beer bucket from last year the fine folks at The Queen of Heaven Carnival tap pourers will fill it for ya. Great live local music of course. The number one party band HIT & RUN will be on the main stage on Saturday, July 10 starting at 7 pm. This band has been the featured attraction for as long as I can remember. Always fun, energetic, and engaging.
The Queen of Heaven Carnival normally expects around 5,000 visitors. This year they are expecting up to 15,000 carnival-goers.  Albeit it is a little scaled-down meaning the basket raffle and gambling tenant will not be featured but there will still be a lot of Chivetta's chicken dinners to be eaten, kegs of beers to be drunk, stuffed animals to be won, and rides to be enjoyed.
10 Breweries in WNY That Are Underrated
7 Toppings That Don't Belong on Pizza