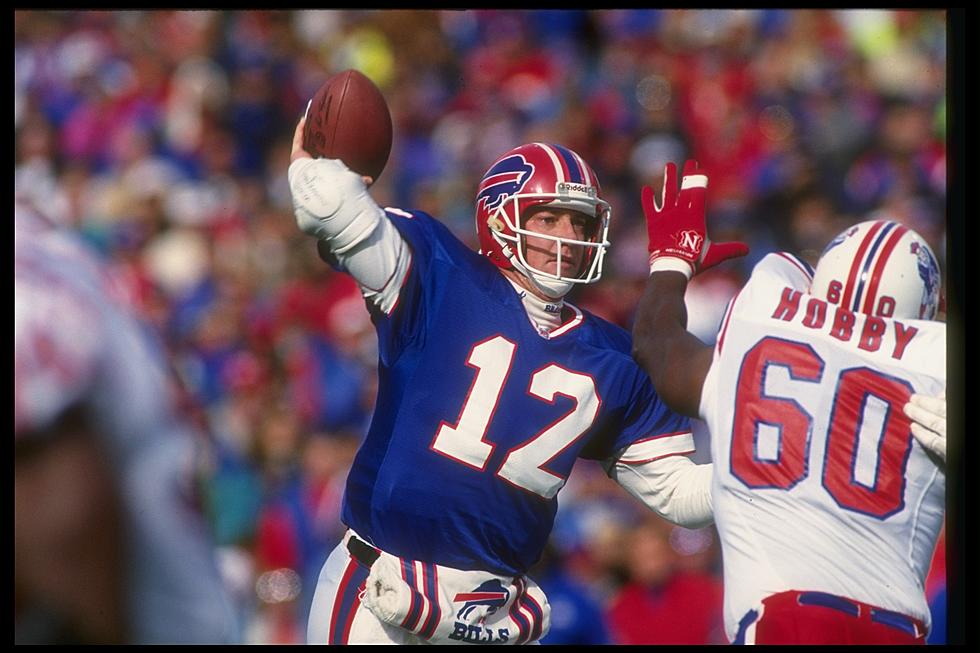 The 3 Other Names The Buffalo Bills Almost Were
Getty Images
Imagine the Buffalo Bills not being the Buffalo Bills.
First off, if you have ever thought why we are actually the Buffalo Bills, we have you covered. What actually is a Bill?
Well, in 1947 the then-Buffalo football team held a contest and wanted fan submissions to pick a nickname for their new football team. This was before Ralph Wilson started a team for the American Football League. According to the Buffalo Bills website, here is the true story.
The Buffalo All-Americans were a charter organization of the NFL, but folded in 1929). Between the two NFL franchises, Buffalo was home to the professional football team the Buffalo Indians in the early 1940s. After the Indians, later renamed the Tigers, folded, the first Bills organization, an All-America Football Conference team, came to town. Those Bills were originally named the Bisons, but owner James Breuil, who also owned Frontier Oil Company, wanted to go all in on the frontier theme for his Buffalo holdings. He renamed the football team the Buffalo Bills after the Pony Express rider after running a contest that offered a $500 prize for the winning entry.
Here were four of the submissions:
Buffalo Bullets
Buffalo Nickels
Buffalo Bills
Buffalo Blue Devils
Can you imagine how different things would be in Western New York? No Bills shout song? Imagine going out of town finding someone is from Buffalo and instead of saying "Go Bills" when you walked away from them, you said "Go Blue Devils". Dumb. Thank goodnes everything worked out!
Enter your number to get our free mobile app
Buffalo Bills Top 10 All-Time Winningest QBs