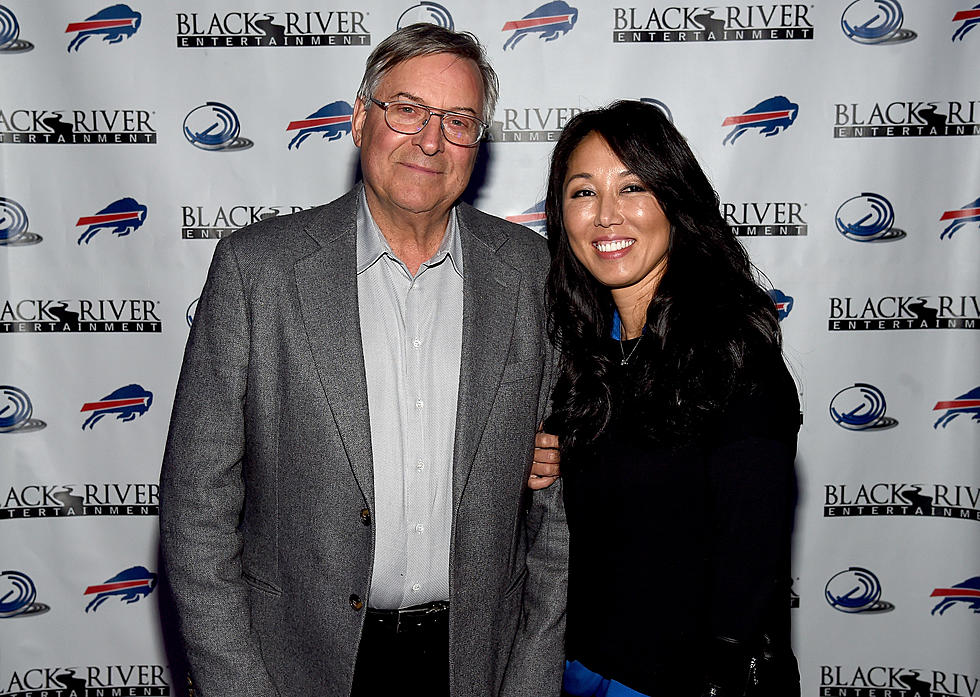 The 3 People Who Have The 'Key To The City of Buffalo'
Rick Diamond Getty Images
Interesting.
We were talking the other day during Clay and Company about how to get the Key of the City.
It's something that is done in cities all over America...usually for doing extraordinary things, but there is one guy who has the Key to the City of Buffalo that is a little 'laugh out loud'. Now, we only know 3 people who have keys to the City, even though, there may be more who fly under the radar.
The first one is Terrell Owens who received the key to the city in his wild first 24 hours of arriving in Buffalo. Of course, it was staged for the most part--but, he still gets the key.
He got off of the plane to land in Buffalo and there was a marching band playing as he hopped into a limo and got down to a rally at the Albright-Knox Art Gallery where Buffalo Mayor Byron Brown presented him with the gift of the key. It was all part of T.O.'s VH1 show.
In addition, he had cereal in Western New York, remember? Called TO's.
To get your own cereal and the Key to the City of Buffalo all for playing one season for the Bills and having 829 yards on the only season in Buffalo.
The SECOND person/people, which makes a whole lot more sense is Terry Pegula and his wife Kim, the owners of the Buffalo Bills and Buffalo Sabres. Which, makes sense. Having the winning bid for the Buffalo Bills, meant that the team was going to stay here in Western New York. There were some possibilities of owners taking the team elsewhere. They were given the Key to the City in 2014 after the grand opening of the HARBORCENTER.
Lastly, Steven Coppola, a North Buffalo native received a key to the City of Buffalo from Byron Brown in 2008 after winning the bronze medal in rowing at the 2008 Beijing Olympic Games.
10 Breweries in WNY That Are Underrated