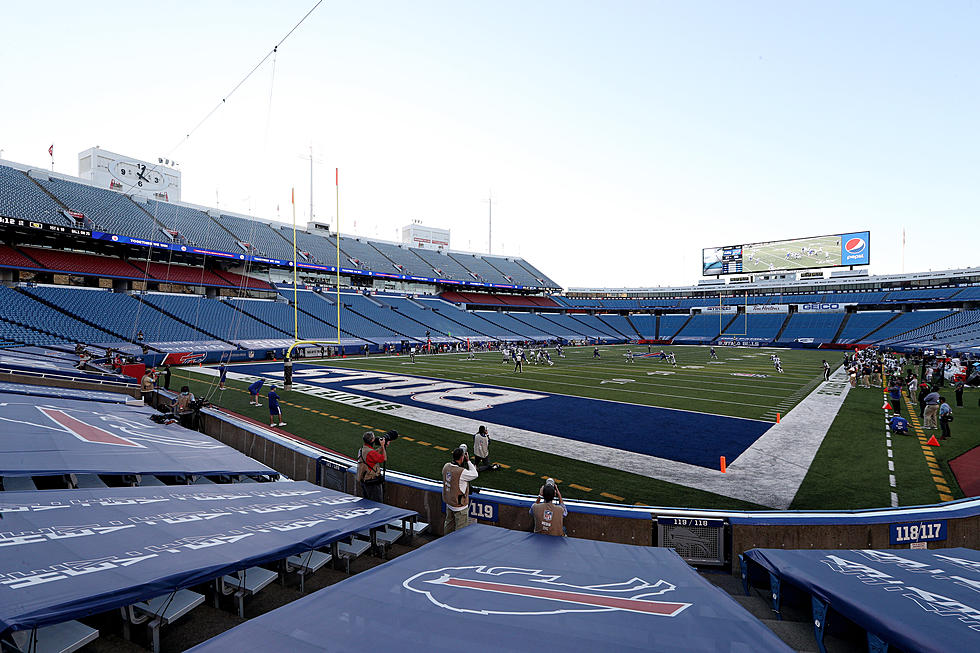 The 5 Places The New Buffalo Bills Are Going To Go To This Week….Apparently
Getty Images
New Buffalo Bills players are on the way to Western New York as the 2021 NFL draft is complete. The Bills have coming to Buffalo this week: DE Gregory Rousseau, DE Carlos Basham Jr., OT Spencer Brown, OT Tommy Doyle, S Damar Hamlin, WR Marquez Stevenson, CB Rachad Wildgoose and OG Jack Anderson. Everyone knows that they kind of go on a little 'Buffalo' tour to see some of the most visited Western New York hot spots.
Where is the first place you would bring the players if you were the person driving them around today? Most people would say a CHICKEN WING place, right? But you can't just take them to food places all day.
If you were just an ordinary person coming to visit Buffalo, here are the Top 5 places to check out in Buffalo according to Trip Advisor. But, come on...are you really going to take the Buffalo Bills to each of these places? "Uh, hey guys wanna go check out our cemetery?" Forrest Lawn Cemetery is a beautiful place don't get me wrong, but is it really a top 5 place to bring a bunch of 7 foot tall, 300 pound dudes?
Either way, here is the top 5 places it says to bring someone new Buffalo so, this could be where they go today....if you're following the advice of other visitors:
5 Places To Bring Newcomers To Buffalo
Where should I bring someone who is visiting Buffalo for the first time? Places to go in Buffalo for first timers. Is this where you should go?
The Top 15 Pizza Places in Buffalo
Five Northtown Pizzerias That Should Have a Southtown Location in Western New York
We would love if some of these northtown pizza places had a southtown location.
20 Restaurants In WNY The Food Network Should Feature
We love so many restaurants in Buffalo and The Food Network should highlight way more of them.
11 Buffalo Restaurants With Water Views
11 Restaurants in the Buffalo area with water view dining.