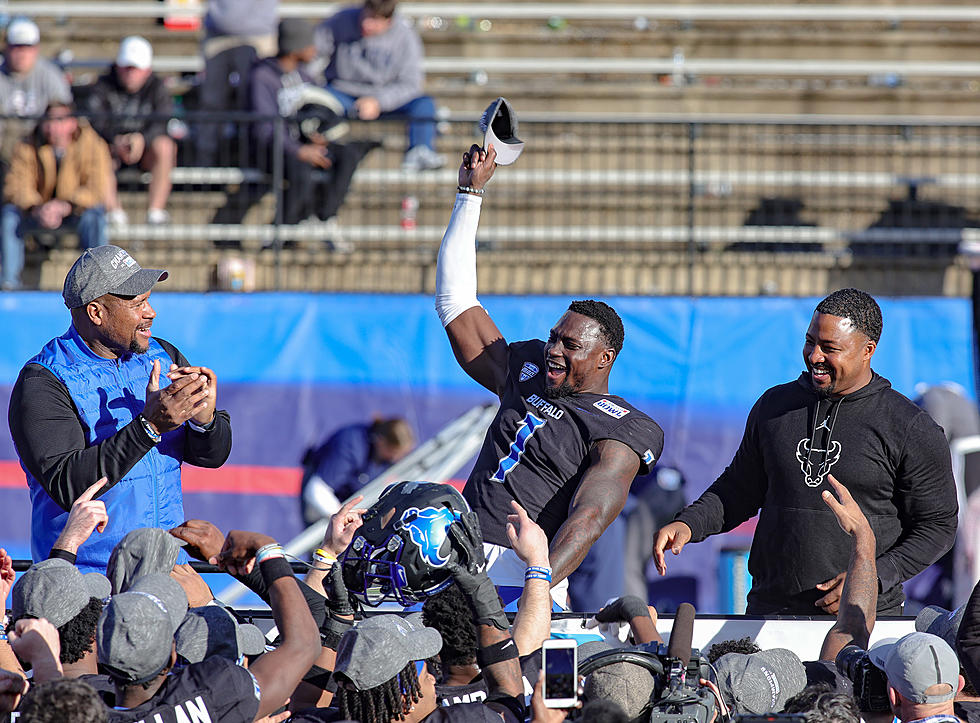 UB Player Signs with NFL Team
Getty Images
The NFL draft is over, and while the University at Buffalo had no one selected one player has been signed as an undrafted free agent.
The UB Bulls are coming off a good season that saw them go 7-6 (5-3 in the MAC) and win their bowl game against Georgia Southern. As always, several players have graduated and moved on, with some of them getting shots in the NFL. So far this offseason 1 player has signed and 2 others are being given pro tryouts.
Justin Marshal, UB's leading receiver last season, has signed with the Atlanta Falcons. Marshall is 6'3," 210 pounds, and a Georgia native. He had 64 catches for 867 yards and 9 touchdowns in his final season.
Two other UB Bulls are getting invites to NFL training camps. Linebacker James Patterson will attend the Buffalo Bills training camp. He was second on the team in tackles.
Offensive lineman Desmond Bessent will attend the Chicago Bears training camp. He's considered an interior lineman.
Currently, there are 10 UB Bulls playing in the NFL signed to contracts. Most notably Khalil Mack, a 10-year veteran now with the LA Chargers. He is the highest-drafted player in UB history, going 5th overall to the then-Oakland Raiders in 2014. He has 84.5 career sacks.
10 University at Buffalo Players Now in the NFL
UB players that are currently in the NFL.