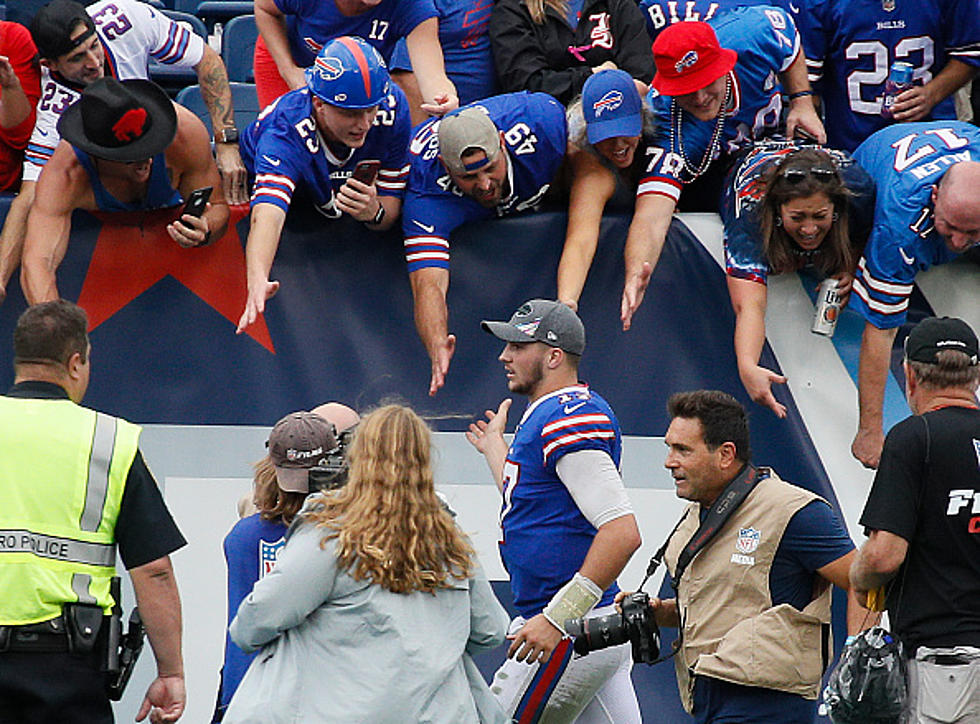 Woah Here Is How Many Bills Fans Were At Tonight's Game Vs. Titans Fans
Getty Images
It was almost laughable when we heard the announcer, Steve Levy call the Buffalo Bills take-over of Music City overrated. (He then later in the second half joked about nobody being left in Buffalo).
I am sure if you heard it during the broadcast, you probably rolled your eyes. In an earlier clip on TV, the Bills fans took up 58% of the seats at Nissan Stadium in Nashville. That would mean that Bills fans were about 39,440 of the 68,000 while Titans fans only made up 28,560.
Take a look at some of the scene this past weekend in Nashville below.
Buffalo Bills Mafia Invade Nashville
Explore This $2 Million Home in East Aurora That's One of The Strangest
This $2.2 Million Home For Sale In Orchard Park Will Blow You Away
$5 Million Dollar House For Sale Can Be Seen From Niagara River
Got a couple of million bucks laying around? Check out this 5+ million dollar home that is on the bank of the Niagara River.