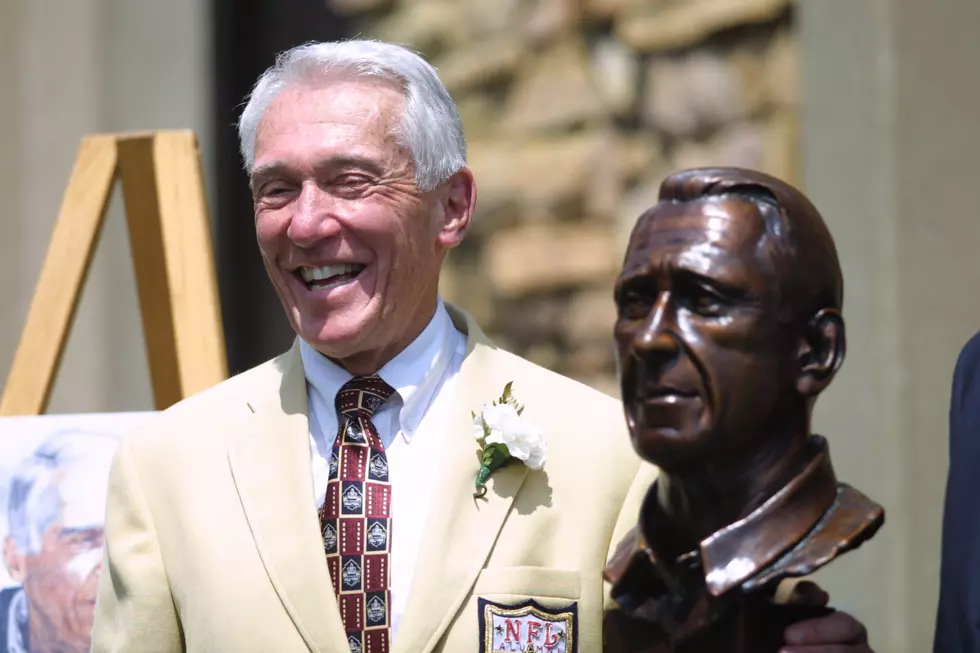 Bills Fans Rallying To Rename Stadium Marv Levy Stadium
Getty Images
The Hall of Fame Buffalo Bills coach, Marv Levy is getting a lot of attention today.
First off, it is his 95th birthday today on August 3. (Did you know that Marv Levy was a meteorologist while serving and also is an English Major. After coaching some basketball, he got into football.)
Enter your number to get our free mobile app
Marv coached the Buffalo Bills from 1986-1997 and has the most wins of any coach in Buffalo Bills history, of course famous for his 4 in a row streak to the Super Bowl. He was inducted into the NFL Hall of Fame in 2001.
Not only is it his birthday, but some fans are rallying to change the name of the stadium after him. Last month, it was announced the that rights-holder New Era Field were opting out of their contracting, leaving the field nameless. A Change.org petition has been floating around to make the change.
It's starting to pick up some steam, too. Almost 1,500 have signed it as of Monday dinner time. The petition reads:
At 94 years of age, Marv Levy is a living legend. Throughout his career, Marv Levy demonstrated the attributes of decency, resilience, and an intellectual dexterity that is too rare in today's NFL. Renaming the stadium in his honor would be a fitting tribute to this great man and a worthy capstone on his football career.

Mr. and Mrs. Pegula, do the right thing. Have the Bills play their home games in Marv Levy Stadium from now on.
Enter your number to get our free mobile app
Beware of These 50 Jobs That Might Vanish in the Next 50 Years