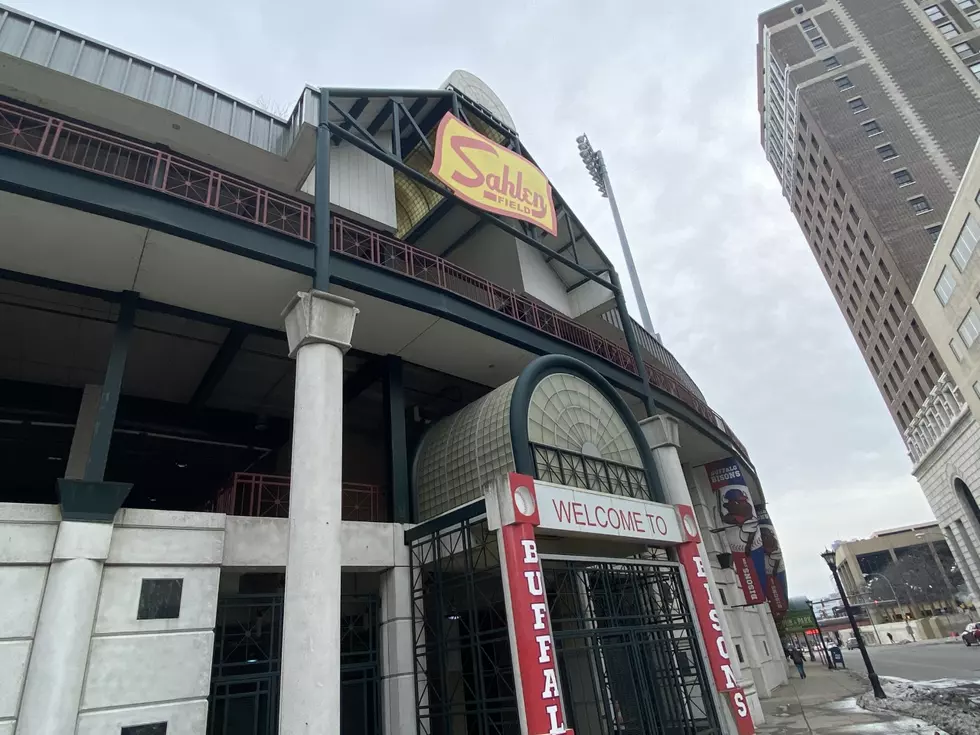 Blue Jays Will Pass On Buffalo To Host 2020-2021 Home Games
(Brett Alan)
The 'Buffalo' Blue Jays will not be a thing. Sad.
As Western New Yorkers, we get excited over the possibilities of something happening or coming to our town--big or small.
Unfortunately, the Toronto Blue Jays have picked PNC Park in Pittsburgh to play their MLB games this year. Canada reportedly told the Blue Jays they will not be able to play in Canada due to their traveling during the COVID pandemic. They set out to find a new home for the shortened 2020-2021 season and some beginning front runner to host the Blue Jays was Buffalo.
It is close, Buffalo is tied to the Blue Jays and Sahlen Field was originally built with the intention of being able to be turned into and MLB stadium (not that Buffalo was going to change the stadium for this, but just a fact). The other very talked about option was in Dunedin, Florida. Bother Dunedin and Buffalo are affiliates of the Blue Jays.
Though, there will be a few challenges with the Toronto Blue Jays playing at PNC. Of course, PNC Park is already home to another team: the Pittsburgh Pirates. According to Sportsnet, approval is still pending:
Though a plan is in place between the Blue Jays and Pittsburgh Pirates for Toronto's club to play out of the Pennsylvanian ballpark, Sportsnet's Shi Davidi reports that the team still needs to get approval from local and state officials before they can move ahead with said plan.
The General Manager of the Blue Jays said that they are still considering options, but it looks like PNC is it. Manager Ben Cherington said that he expects a decision to be made by Thursday on where the Toronto Blue Jays will play for the season.
The Top 15 Pizza Places in Buffalo