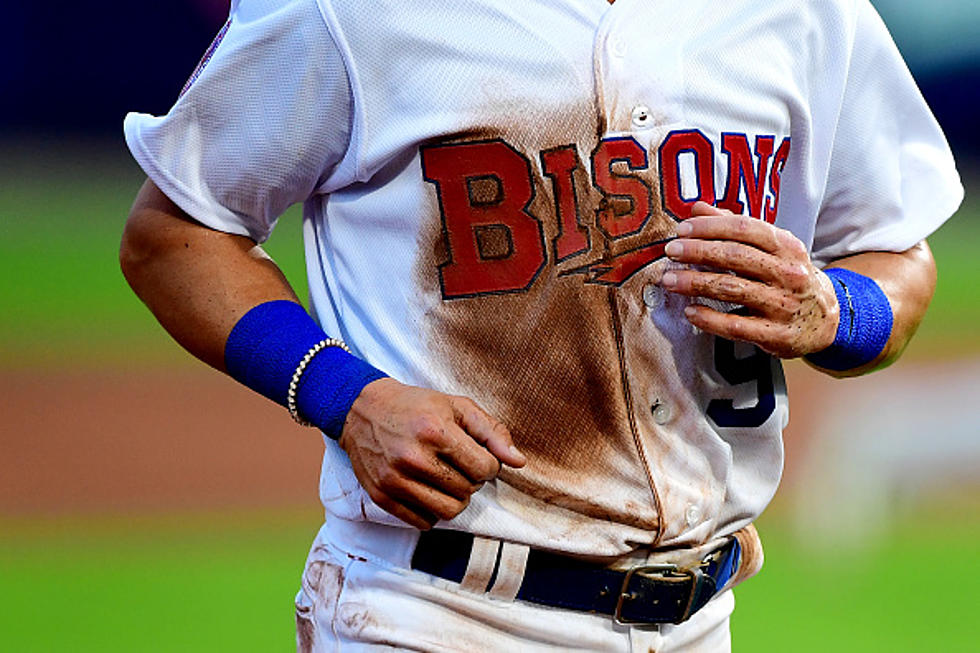 Buffalo Is Talking Proud About Professional Baseball Again
Getty Images
This part of the year is no doubt the most exciting time to be a sports fan in the Buffalo area. Truthfully, it's probably the best time to be a sports fan in the United States!
As we get ready for the NFL season to begin this weekend and the kick off to the Buffalo Bills next season, there are so many great things to be cheering for here in western New York.
The Buffalo Bisons are on a historic run of wins and have been victorious in the last 10!
As fall begins and the school season is here, it is also the beginning of professional football, college football, the pennant races and major-league baseball and the start of the NHL training camps. It is enough to get any sports fan excited and ready for what is about to happen.
After the Toronto Blue Jays left Buffalo for their home in Toronto at the Rogers Center, the Buffalo Bisons returned to their home at sailing field and it has been a great stretch for the herd.
As the Western New York area focuses on Josh Allen and the Buffalo Bills team, this Buffalo Bisons team is doing something that has never been done before with 10 wins and the longest winning streak in Bisons modern era history!
The Bisons return home to take on Syracuse for a four-game stretch starting Thursday night at 6:05 for Irish Festival night! Perhaps of luck of the Irish will continue their great streak of wins? Certainly having home field advantage and great weather to go with it will help the hottest team in Minor League Baseball!
201 Ellicott Street
Top 10 WNY Public High Schools According To US News and World Report
Check out the latest ranking of Public High Schools in WNY according to US News and World Report.