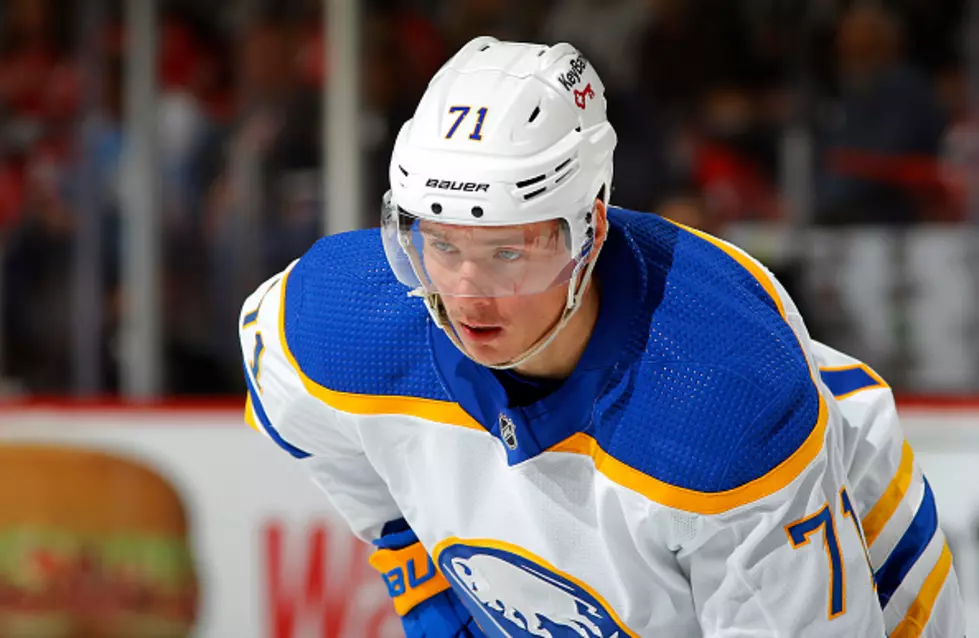 Buffalo Sabres Announce Major Re-Signing
Getty Images
The start of NHL free agency is here and the Buffalo Sabres have cap space to play with.
However, the chances of Buffalo being active with big-name free agents are slim and are likely to just want to fill out their roster and of course, try and get another NHL goaltender to pair with Craig Anderson, assuming Ukko-Pekka Luukkonen begins the season in Rochester.
Just before the start of free agency, the Sabres announced a re-signing of one of their restricted free agents to a new contract.
The Sabres have re-signed winger Victor Olofsson to a two-year contract worth $4.75 million annually.
Olofsson is about to turn 27 years old and has been a great find in the later rounds in the NHL draft for the Sabres.
Olofsson was a 7th-round pick in 2014 and has scored 20 goals twice in his three years in Buffalo. He was on close to a 30-goal pace in 2019-2020, before the pandemic shut down the rest of the regular season.
The annual salary is roughly the price Olofsson would have been awarded in arbitration, had he and his agent elected to go that route. Instead, both he and the Sabres agree on a new contract that will take him to unrestricted free agency in 2024.
Olofsson is a great power play forward and his shot is great. He's more of a one-trick pony than other players but he can help this team's offensive depth while the young guys grow.
Prediction: Three Free Agents the Buffalo Sabres Will Sign
Predicting three players the Buffalo Sabres will sign in free agency this week.
Top 10 Most Underrated Buffalo Sabres of All-Time
CHECK IT OUT: 100 sports records and the stories behind them