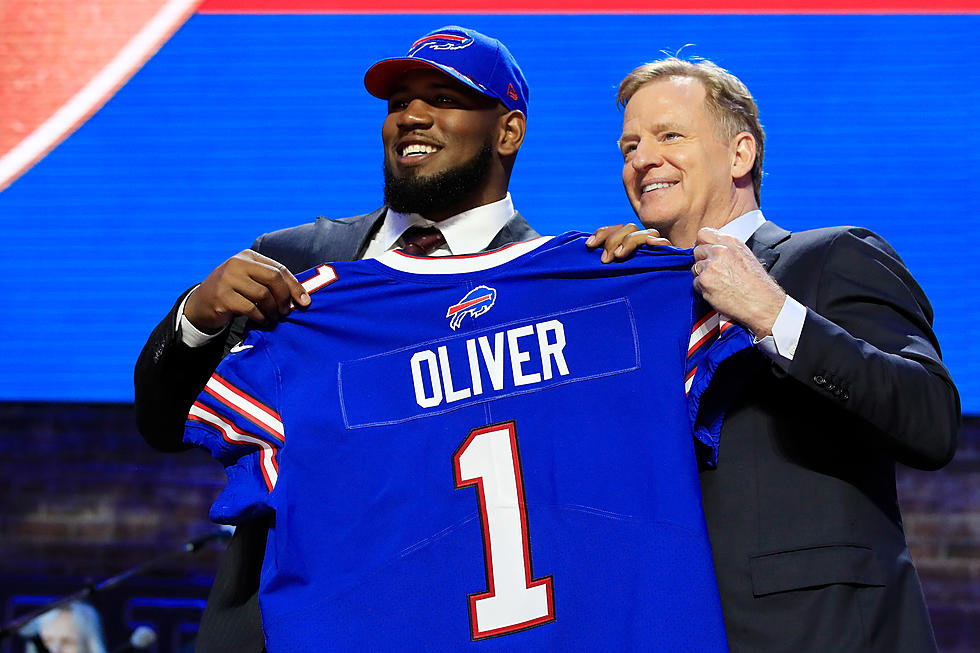 Ed Oliver Riding His Horse All Over The Southtowns Makes Us All Happy
Getty Images
Has Ed Oliver always been a horse guy? Or is this a new way of transportation since his incident? Either way, we are here for it. He just looks like this big happy teddy bear riding his horse throughout the Southtowns (anyone know where he lives?) Ed Oliver just looks like one of those guys you want to bring to a party because he's a riot.
Ed's been taking his horse all over town it seems lately. People have been catching him on social media taking a stroll with the horse before training camp. (P.S. Ed Oliver makes the horse looks so small, doesn't he?)
Back on May 16, Ed Oliver was arrested around Houston,Texas in Montgomery County for allegedly, driving while intoxicated and unlawfully carrying a weapon. All of the charges were dismissed.
The Bills released a statement earlier this month when the chargers were dropped:
We are pleased with the ruling today regarding Ed Oliver. We supported and worked with Ed throughout the offseason program as it was a priority for us to allow the legal process to play out. We appreciate Ed's honesty and his communication with us. With his name cleared of all charges, he can now turn his full attention on the upcoming training camp and season."
Ed's friend Devin White, who was selected fifth overall in the 2018 draft as a linebacker for the Tampa Bay Buccaneers, took out a horse as well with Ed and the duo took to the sidewalk for a stroll the other night.
The Buffalo Bills have started training camp and for the first time in 20 years, they are back at One Bills Drive rather than St. John Fisher for pre-season.
Buffalo Bills Top 10 All-Time Winningest QBs