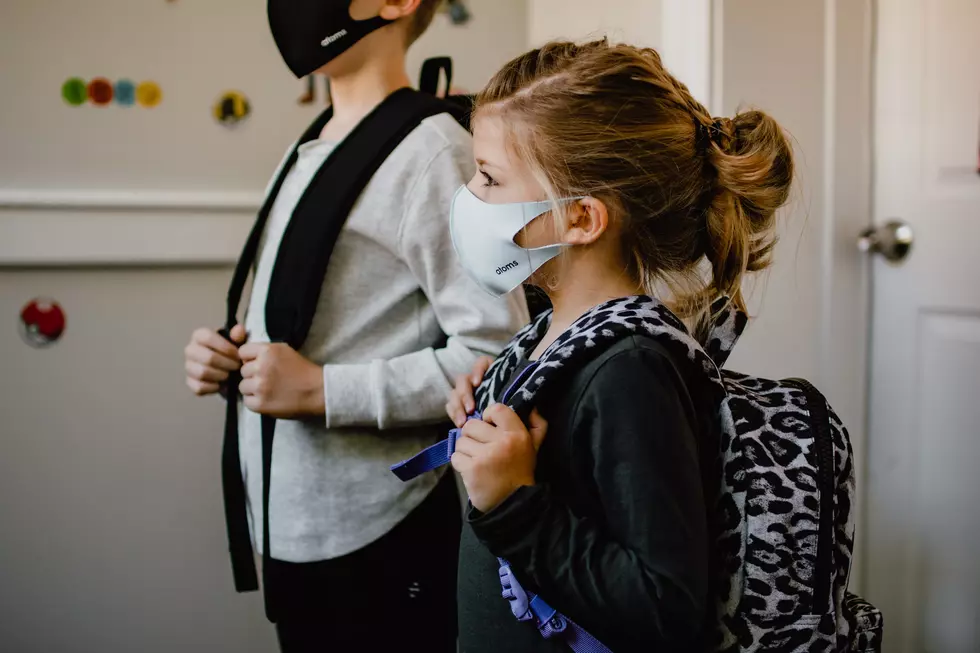 New York State Preparing for Back to School Pandemic Surge
Credit - Kelly Sikkema on Unsplash
It feels like we just started the summer season, but New York State is already bracing for a back-to-school pandemic surge.
Back-to-school season isn't too far away.  School supplies have already started to creep their way into stores in New York State, and before we know it, it will be time for the kids to head back to the classroom.
New York State had begun to craft its "Fall Action Plan" as the state prepares for the fall seasonal surge of the COVID-19 pandemic.  The state has begun to work closely with public health experts to craft a Fall Action Plan that will help to address the potential for seasonal COVID-19 surges and allow students to safely to school this fall.
New York Governor Hochul said via a press release:
My team is working around the clock to bolster our preparedness against future pandemic surges and other related public health emergencies both in the short-term and the long-term. We've made real progress in our fight against COVID-19, and we remain vigilant in making sure that New York State emerges stronger than ever before.
According to the state's press release, New York's fall action plan will consist of the following elements:
A Return to School strategy,  which will include distributing 3 million tests to schools before the beginning of the school year.
Getting more New Yorkers vaccinated & boosted, including the ability to stand up mass vaccination sites again if the need arises.
Encouraging New Yorkers to test early, test often.
Promoting more access to treatment and therapeutics, including a recently launched statewide hotline for New Yorkers who may not have immediate access to healthcare professionals, as well as an ongoing commitment to support New Yorkers struggling with the effects of Long COVID
Readying stockpile of personal protective equipment (PPE), including 20 million tests ready to deploy where needed.
Strengthening our hospital systems, including preparations to ramp up the State's Surge Operations Center in the event they are needed
Coordinating with federal and local partners.
You can see the full Fall Action Plan by CLICKING HERE.
Favorite School Lunches
School is almost back so what is your favorite school lunch?
The Best High School Rivalries In Western New York
East vs West, TNT, Paw Vs Claw, here are the best High School rivalries in Western New York
Top 10 WNY Public High Schools According To US News and World Report
Check out the latest ranking of Public High Schools in WNY according to US News and World Report.