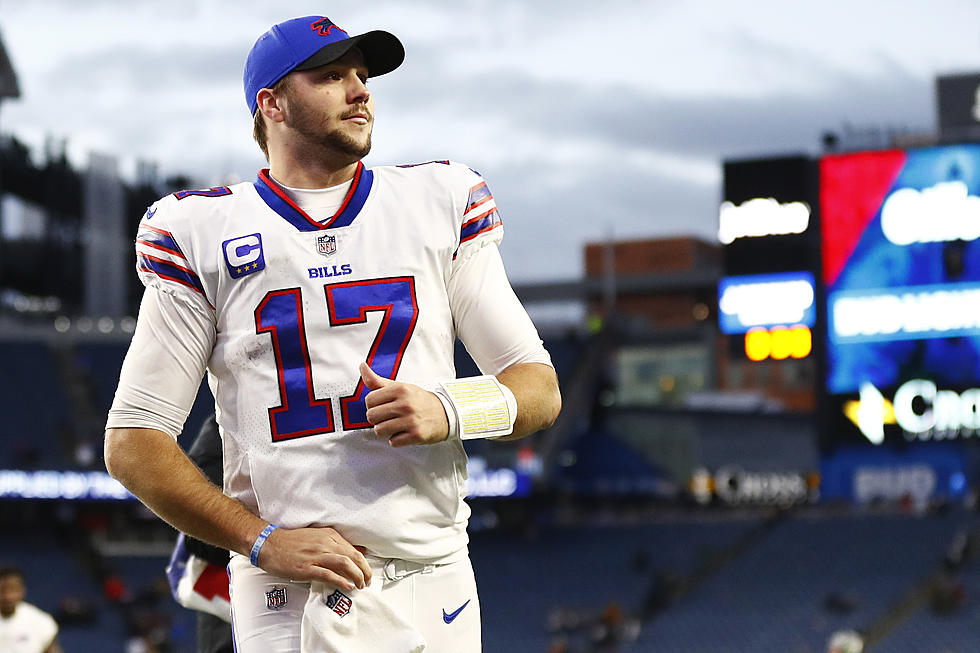 Ranking The 8 Quarterbacks In 2022 NFL Playoffs
Getty Images
You're not going to like this, Buffalo.
One sports analyst, named Cody Benjamin, ranked the eight remaining quarterbacks in the 2022 NFL Playoffs, and Josh Allen isn't exactly where you'd like him to be. 
These rankings are just for the quarterbacks, but typically – a team will follow. However, Bills Mafia is not going to approve of these rankings. 
The quarterback is one of the biggest influences (if not, the biggest) on whether a team will follow the path to a Super Bowl title. 
What do you think of these rankings?
8 Remaining QBs Ranked in 2022 NFL Playoffs
Here are the QB rankings as per Cody Benjamin:
I guess we'll just have to see what happens this weekend. Go Bills!
The Bills are taking on the Kansas City Chiefs in Kansas City, so you may not be able to watch the game in person, but there are plenty of bars you should consider in Western New York when deciding where you should watch the game this weekend.
Here are the top 20 places to watch the Buffalo Bills in Kansas City.
Best 20 Bars in Western New York to Watch The Bills' Playoffs Games
If you're looking for the best place to watch the Bills' journey through the playoffs, look no further than this list of the best 20 bars in Western New York that always make Bills game day extra special.
[THREAD] If McDermott takes this Bills team to the Super Bowl, and ultimately wins it, will he instantly become the best Head Coach in Bills history?
A Reddit thread began circulating on social media, and the subreddit has a variety of responses.
26 Worst Streets To Live On During a Snow Storm
When the snow doesn't let up, it makes you wonder if a plow has shown up — at least once? They most likely have, but nonetheless, these are the worst 26 streets to live on during a snow storm in Western New York.