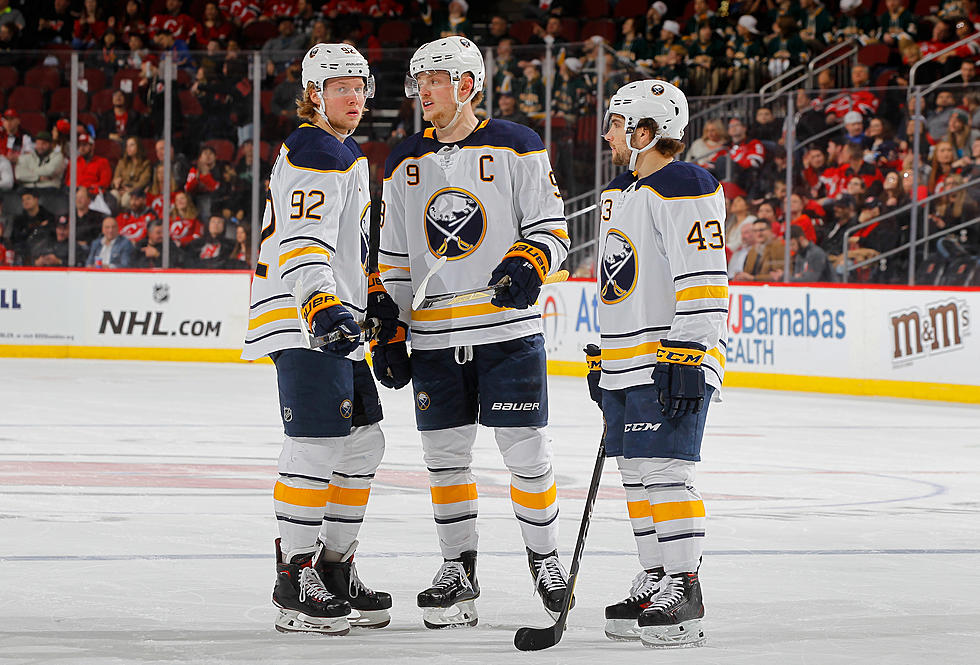 Sabres Will Give Bobbleheads To Fans For Fan Appreciation Night
(Getty Images)
If you can bear to go the game, it will be worth it!
At least to get a Jack Eichel bobblehead as fans walk in the arena. The annual Fan Appreciation Night will be April 4 against Ottawa.
Labatt will be hosting happy hour at the Labatt Blue Zone on the 100 level, from 5 p.m. to 6:30 p.m., with music from the Tim Britt Band
Jack Eichel bobblehead gift
Prizes from Niagara University, Perry's Ice Cream, Moe's Southwest Grill, New Era Cap, La Nova Pizzeria, Supercuts and Seneca Buffalo Creek Casino.
Plus, all of the awards will be given out as well--Sabres Rookie of the year, MVP, Fan of the Year and more!
To win other prizes too, make sure you download the My One Buffalo app!