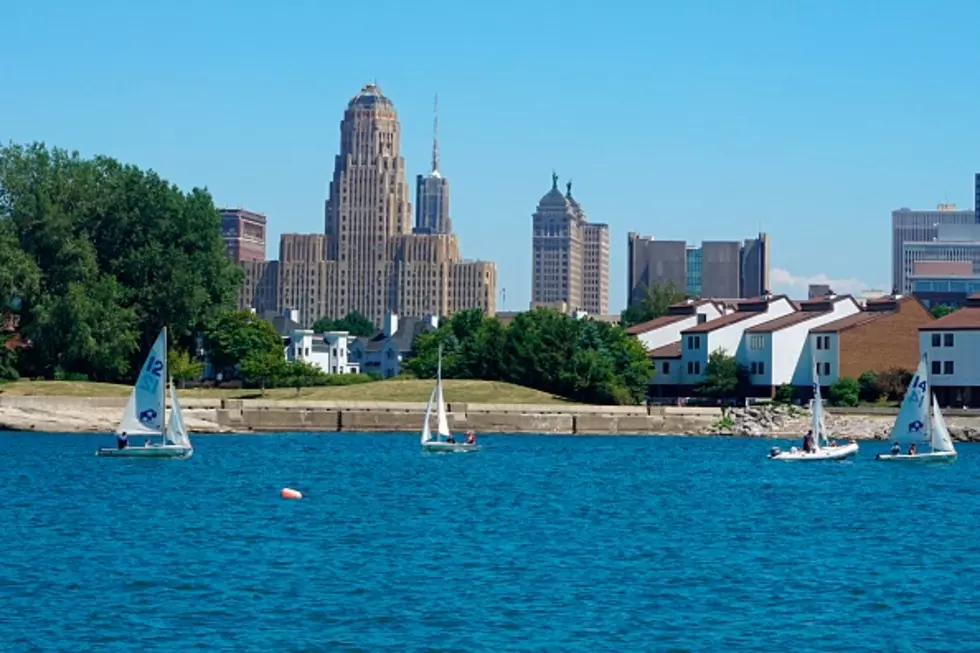 We Typed "Buffalo, NY" Into YouTube and These are The Top 10 Things We Found
CREATE MORE GREEN SPACE
The fact is we've all done it at some point. It's ok to admit it. You've googled yourself. Maybe it was just your curiosity. Or you were looking for that picture taken at the Taste of Buffalo because you couldn't remember the website the photographer mentioned, and you refused the card he was trying to hand you. Not because you didn't want the information, but you had baby back ribs from Alex's Place in one hand, that Grilled Apple Cinnamon Roll from Chrusciki Bakery in the other, and a bottle of water under your arm. I may be projecting with that example, but you get the idea.
Googling Yourself Has a Name
Googling oneself is so popular there's even a term for it; Egosurfing. There are several definitions, from the benign "The act of searching the internet for one's own name or surfing the internet for data or pages about yourself." To the savage, "Continual, excessive monitoring of responses to one's own posts on an internet forum or blog. This behavior is motivated primarily by vanity, self-absorption, and concern about one's own online image or reputation."
No matter what anyone thinks about the act of 'Egosurfing," the fact is that perceptions matter. The digital world can have a massive impact on your life. The pages that come back once you hit enter can influence what others think about you, from potential employers to potential dates.
With the positive (national) press Buffalo has been getting recently - about the food scene (CLICK HERE), and how we're one of the most underrated vacation spots in the country (Thrillist, Click Here) I decided to 'Egosurf' Buffalo… On Youtube.
Egosurfing Buffalo
What would Youtube have to say about Buffalo? Would it be all positive and glowing or dismal and ignorant? I was a little surprised. There were only two that were overtly negative. Three, if you count the 6th entry down (I don't because it's really about New York State in general).
That being said, here are the top ten videos that popped up when I typed "Buffalo, NY" into YouTube.
Top 10 Videos That Pop Up When You Type "Buffalo, NY" into YouTube
1. Buffalo: America's Best Designed City
2. Top 10 reasons NOT to move to Buffalo, New York.
3. What to do in Buffalo New York
4. EYE SHOT • "Buffalo, New York" • EPISODE 1
5. Aerial Buffalo, New York 🇺🇸 |4K| Drone Footage
6. I drove through the WORST parts of Buffalo, New York. This is what I saw.
7. Pros and Cons of Living in Buffalo, NY | Buffalo, NY
8. 【4K】Buffalo, NY - Elmwood Village - Day Walk
9. BEST FOOD in BUFFALO, NY! Top 5 most iconic food only found in Buffalo, New York
10. The Top things to do in Buffalo, NY | Buffalo, NY
32 Google Maps Images That Show How Much Buffalo Has Changed
The Five Biggest Draft Busts in the Last 20 Years for the Bills
These draft busts still make Bills fans cringe.