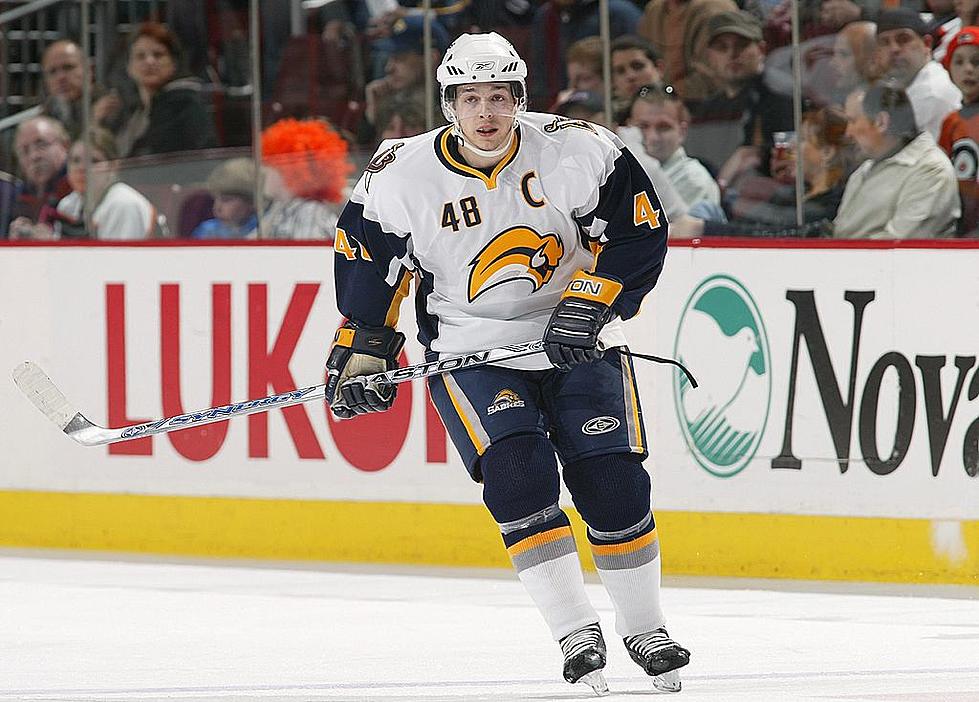 Is Daniel Briere Coming Back to the Buffalo Sabres?
Getty Images
Could a Buffalo fan favorite be on his way back to Buffalo?  A tweet from earlier this morning by former Sabre Andrew Peters has set the Twitterverse ablaze with speculation that Daniel Briere could return to the team in an executive role in the front office.
Briere, who played for the Sabres from 2002-2006, had been in consideration for the General Manager position with the Montreal Canadiens until it was announced that Kent Hughes was hired for the Job.
Briere's career blossomed in Buffalo following the 2004-2005 players' strike.  When he returned, he exploded for 58 points in just 48 games during the 2005-2006 season.  The "Cookie Monster" as he was dubbed by Sabres play-by-play legend Rick Jeanneret for shooting top shelf, "where momma hides the cookies."  was voted to his first All-Star game as a Sabre, and even took home the MVP award in the game.  He became a fan favorite during his time in the City of Good Neighbors.
He left Buffalo at the conclusion of the 2006 season and went on to play for the Flyers, Canadians, and Avalanche before embarking on a front-office career.
Could Briere be a good fit in the Sabres front office?  He cares about the franchise, and the city, is a fan favorite, and his hockey IQ is off the charts.  The addition of Briere to the Sabres front office would be a smart move hockey-wise, plus it would light a fire under a fan base that is looking for something to get excited about.
Maybe it's time to bring Daniel back home?
Daniel Briere
Buffalo Sabres - 2002-2006
12 of the Worst Reviews of The Sabres Arena That You Need to See