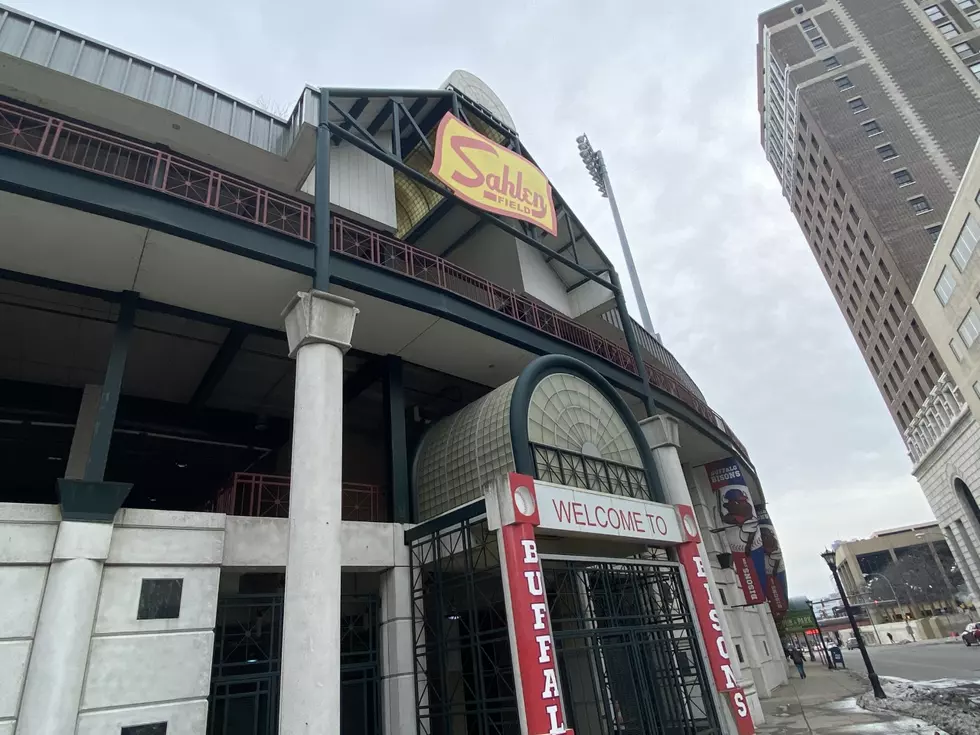 Minor League Baseball (And The Bisons') 2020 Season Cancelled
(Brett Alan)
Many people had already guessed that this was going to happen, but today it became official. Minor League baseball has cancelled their 2020 season.
This season was set to be the 136th season for the Bisons.  However, now, for the first time in 40 years, the Bisons will not take the field. The official reason for the cancellation of course was the coronavirus pandemic.
While this outcome could've been anticipated for some time now, today is still no doubt a difficult day for the Bisons organization and our great fans!

Above all else, we hope that you and your family and friends continue to be healthy and safe as we all navigate life in this new world. - Anthony Sprague (Buffalo Bisons GM)
Due to the ongoing pandemic, the Buffalo Bisons offices at Sahlen Field, as well as the Sahlen Field Box Office, the Consumer's Pub at the Park restaurant and all ballpark gift shops will remain closed for the time being.
However, if you would still like to order merchandise, it can be arranged for curbside pickup through their website.
If you are a season ticket holder and you have already purchased your tickets for the 2020 season, you will be given the option of applying your money to a 2021 season ticket, or a refund.  Either way, a representative with the Bisons will be in touch with you over the next couple of days to explain how to exercise either option.
For more on policies regarding the cancellation, go to www.bisons.com.