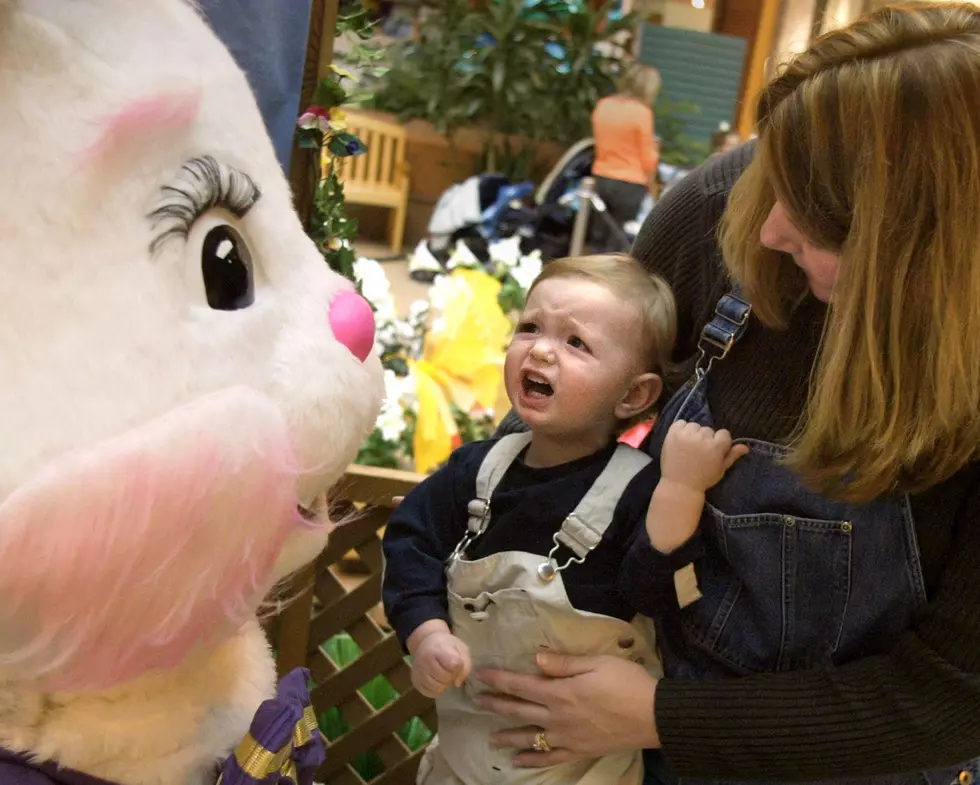 The Easter Bunny Is Coming To The Walden Galleria
Getty Images
Spring is here and with spring comes Easter and the Easter Bunny!  He'll be at the Walden Galleria soon for pictures.
Hopefully your child's reaction will be a little happier than the kid in the picture above, but let's be honest, even the worst pictures with the Easter Bunny can be awesome keepsakes.
According to WIVB, the Easter Bunny will be hopping over to the Walden Galleria from March 30th straight through April 20th.
He will be available for pictures at the following times:
Mondays – Thursdays: 11 a.m. – 8 p.m.
Fridays – Saturdays: 10 a.m. – 8 p.m.
Sundays -- 11 a.m. – 6 p.m.
This year, the Easter Bunny will also be available for special meetings with families who have children with special needs.  Those times are:
Sunday, 3/31 -- 9 a.m. – 11 a.m.
Sunday, 4/7 -- 9 a.m. – 11 a.m.