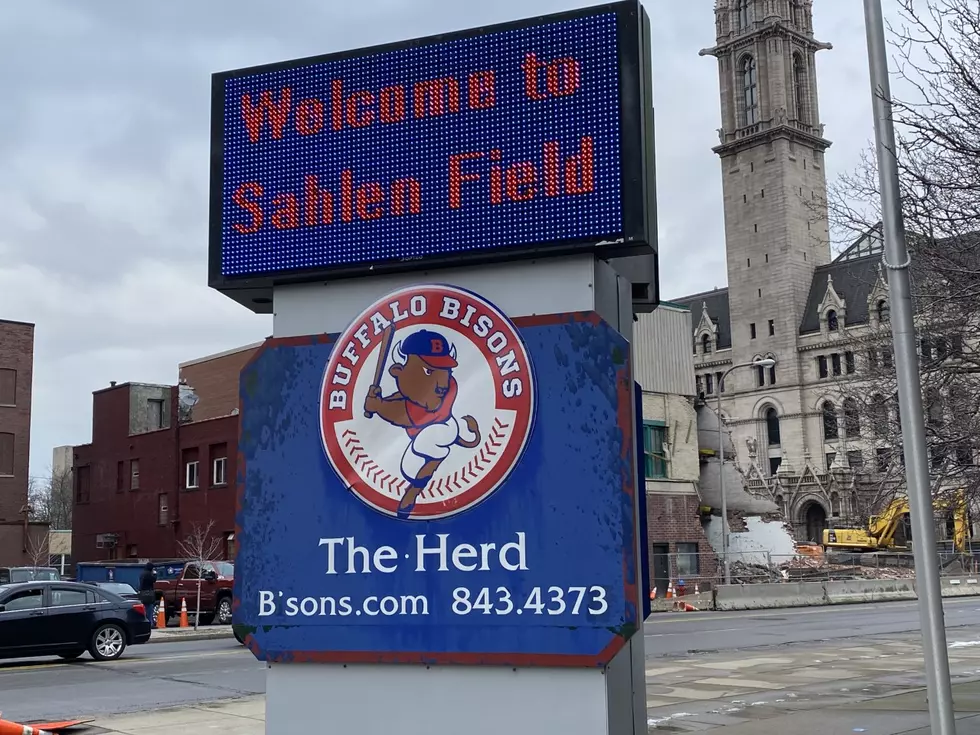 Buffalo Bisons Return Home After Two Years
(photo by Brett Alan)
The Boys are back in town. Now that Major League Baseball will no longer be played here in Buffalo it is time to welcome the true occupants of Sahlen Field, our beloved Buffalo Bisons. With only 23 home games that remain, they have made it clear that they still want fans to enjoy great baseball and they are making an offer, you can't refuse.
WGRZ reports
With only 23 home games left in the Bisons season, that's a sweet deal to continue watching great baseball here.
That is a pretty big difference from what fans were paying when the Toronto Blue Jays played here. I get it, it is Major League Baseball after all. Player's salaries are not going to pay off themselves. But Bison baseball is just as exciting with great players that pass through on their way to the show. Anybody ever heard of Vladimir Guerrero Jr.?
I guess it was expected to have higher ticket prices but when the concessions went up, that's when fans started asking Why the high prices on my ballpark cuisine. I mean for the price of four hotdogs, four french fries, and four beers you could have gone out to a place that has linen tablecloths and napkins. But that's life in the big leagues I suppose.
In any event, The Bisons will also be offering suite seats for $259. Includes 12 game tickets, chips, pretzels and dip appetizer, a case of Coca-Cola product, and a hot dog station.
So to everyone at the Buffalo Bisons, we had fun while you were away but we missed you. Welcome back home to the 716.
PEEK INSIDE: Derek Jeter is Selling His Stunning Hudson Valley Lakeside Castle For Discounted Price
PEEK INSIDE: Derek Jeter is Selling His Stunning Hudson Valley Lakeside Castle For Discounted Price