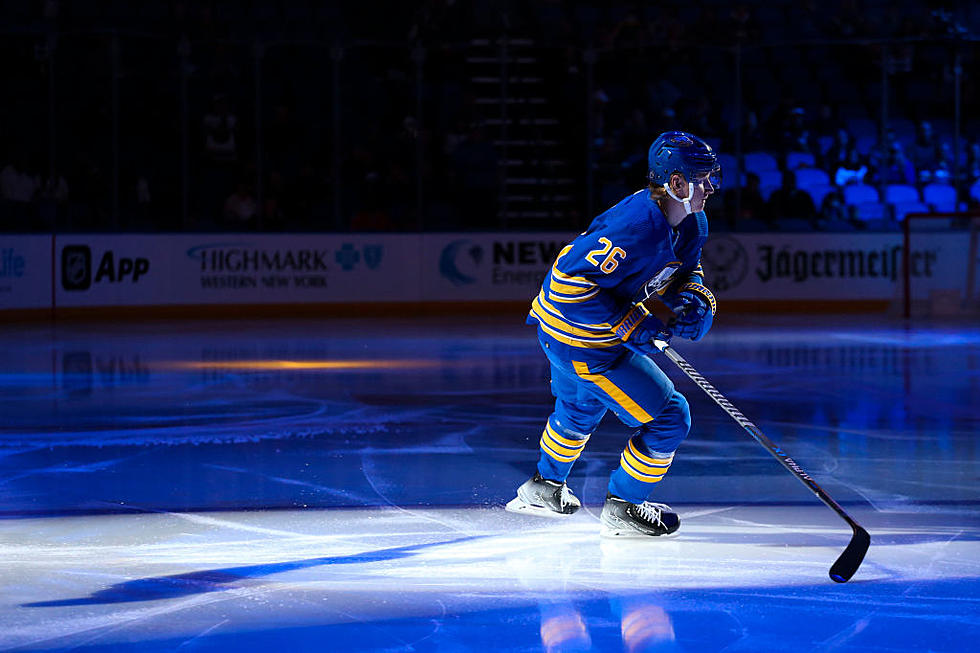 Last Time the Sabres Were 3-0 Life Was Shockingly Different
Getty Images
O! M! G!  Can you believe it!  The Sabres, yes, the very same Buffalo Sabres that have broken our hearts every year since last making the playoffs at the end of the 2010-2011 season, are off to a great start for the 2021-2022 campaign.
After their 5-2 takedown of the Vancouver Canucks on Tuesday night, the team currently sits tied atop the Atlantic Division with the Florida Panthers with a perfect 3-0 record! They are also tied with four other teams for the NHL lead with 6 points.
So, we decided to do some digging and see when the last time was that the Sabres started off a season with a perfect 3-0 record.  Not surprisingly, we had to scroll for quite a while.  All the way back to the 2008-2009 season.  That year, they finished 41-32, and in 3rd place in the old Northeast Division.
But then we got to thinking, how different things were in the world back in 2008. In the NHL world, the Atlanta Thrashers were still a thing.  The Metropolitan division didn't exist.  And the Seattle Kraken and Las Vegas Golden Knights were a decade away from existing.  Way back when we were all living large on 3G networks.  The PlayStation 3 was still five years away.  And the Buffalo Bills were just nine seasons into their 17-year playoff drought.
So, let's fire up the way back machine, fire up your Nintendo Wii and check out how drastically different the world was in 2008.
Last Time the Sabres Were 3-0 Life Was Shockingly Different
Players Sabres Fans Are Excited to Watch This Season
Here ate the players Sabres fans are most excited to watch play during the 2021-2022 season.
22 Famous Buffalo Sports Phrases Every Die-Hard Bills and Sabres Fan Knows
Being a sports fan in Buffalo is sometimes like knowing a different language. Here are 22 of our favorite Buffalo sports phrases you already know if you're a huge fan! And if you're new here, here's how to catch up.